Planes are always good for a side project. I was on my way to Vancouver form Austria. Flying over Canada, they showed a video clip by Travel Alberta.
The video showed beautiful, different landscapes, action shots, and slow-motion clips. At the end, the words "remember to breathe" blended in and created the perfect finale.
You definitely have to watch this clip. It's so beautiful that you'll be holding your breath as I did. I started doodling right away, and my goose bumps lasted for the rest of the flight.
Doing some sketches high up in the sky
I didn't do any type of experiment on this piece. The flourishes kept coming out of my pen so naturally after seeing the Travel Alberta video.
At home, I took a picture of the sketch that I had made and started to vectorize the design with Illustrator. I first used the Pen Tool to trace over the artwork. Then I spent some time tweaking and adjusting.
At the beginning, I wanted to fill out the downstroke spaces. But when I duplicated the artwork and moved it only two millimeters, I just wanted to leave it as it was—light and airy.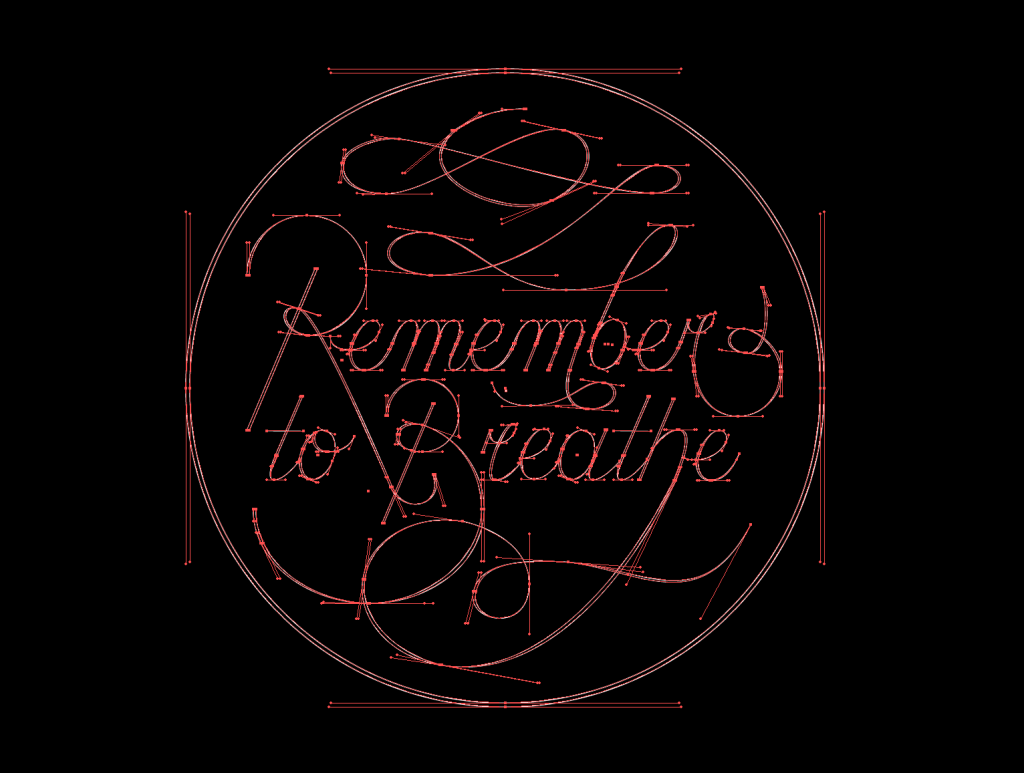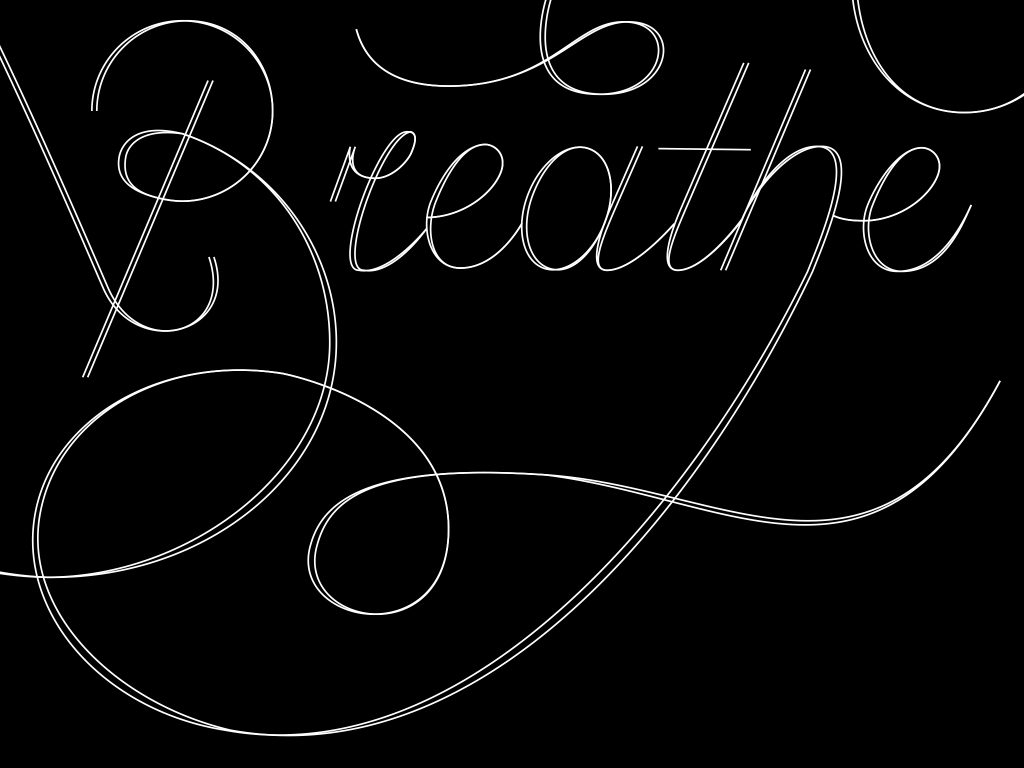 Finishing the side project on the ground
Finally I selected a picture that I took in Alberta and put the artwork on top. I couldn't resist and had to do the same with a photo of British Columbia, since that region is stunning too!