While still at university in Germany, the Bavarian State Ministry for Education and Cultural Affairs commissioned us to create a wall calendar for elementary schools in Bavaria. They wanted the calendar to teach folklore songs to students in a fun way.
Die Liederlok 1 ("Songtrain 1") is a train with twelve carriages. Each carriage contains a song of the month.
Each student handed in a concept for this project, and luckily, my concept was chosen based on a draft of the month July—see the finished artwork below.
In a team of about ten students, we worked on this project along with our normal workload. We met on the weekends at the studio of our illustration teacher, Anke Sebening, and created collages matching the topic of each song.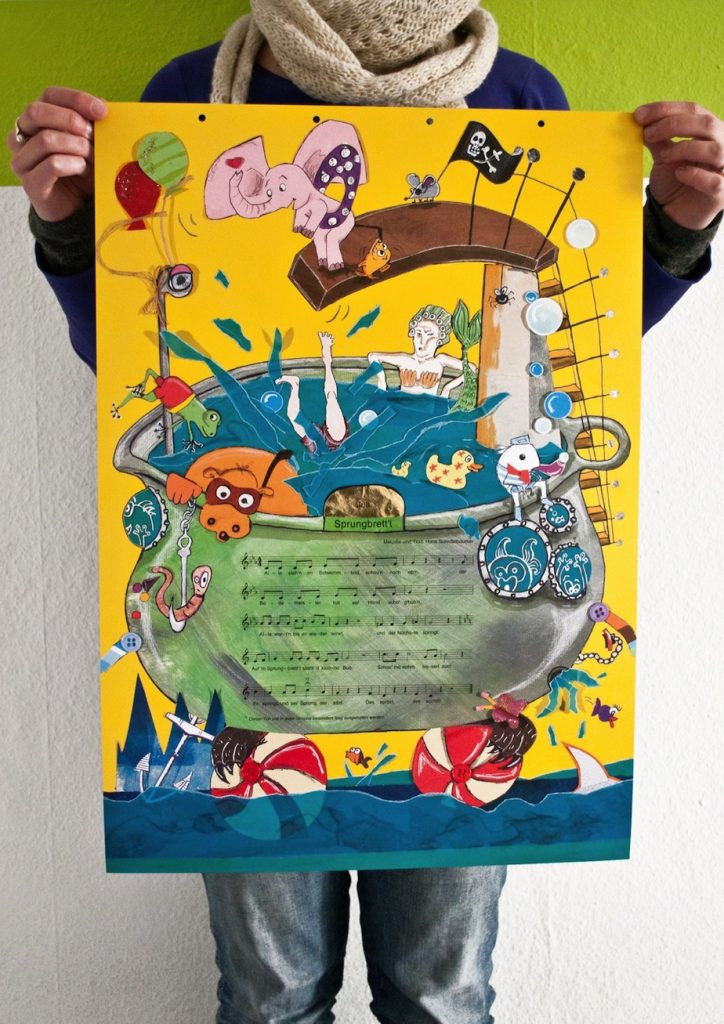 Industry:
Schools & Education
Client: 
Bavarian Ministry for Education
Project Details:
Art Direction & Illustration
Art Direction
Some students focused on certain months, for which they created most of the illustrations. In the end, you could see the different styles. We shared details and ideas among each other though, so that we got a good mix.
I took over the art direction of the months February, June, and July.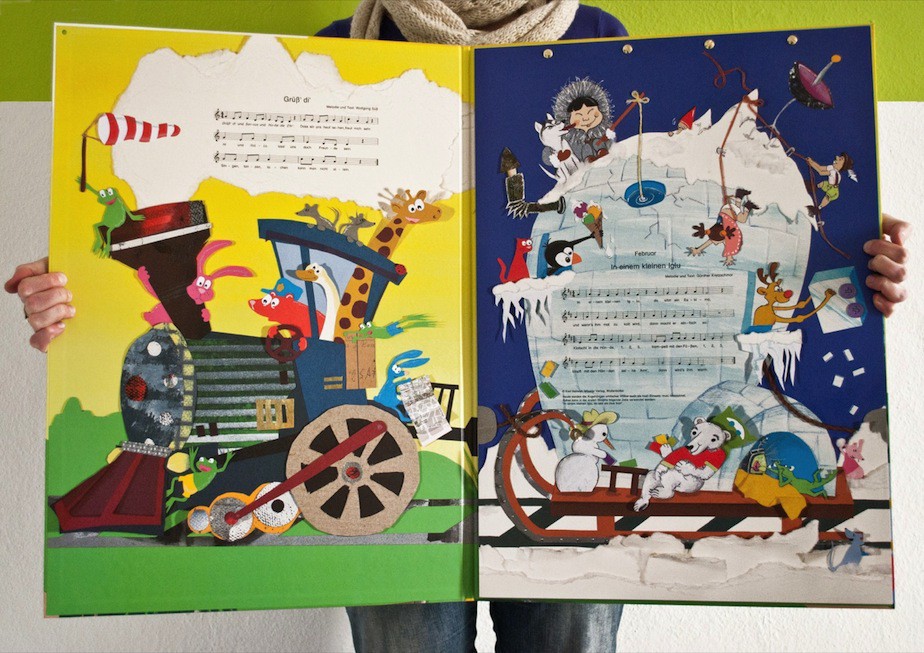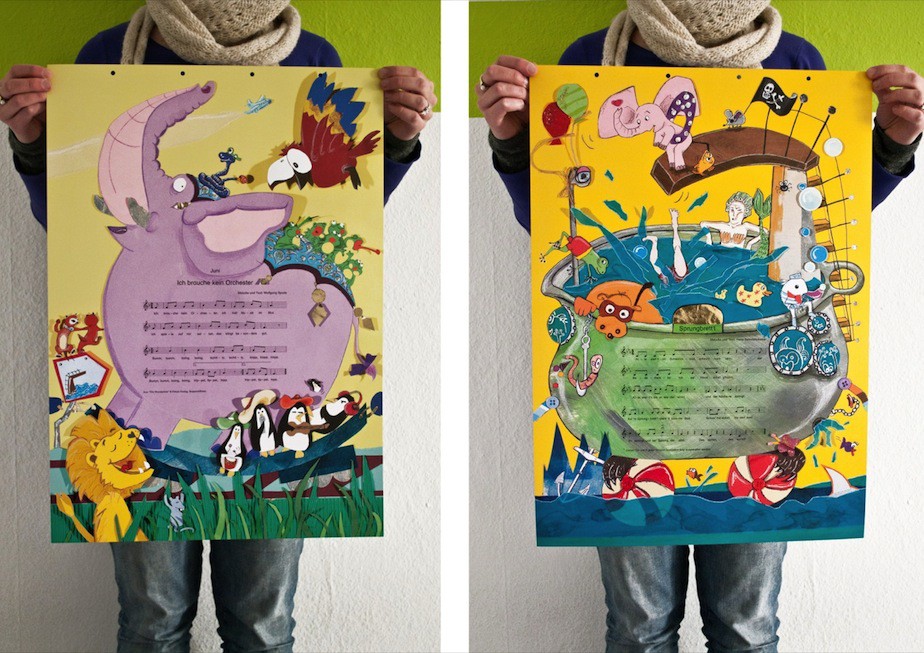 Wall Calendar Love for Details
I loved the crafty process of this project—getting creative with pen and paper, making collages, adding little details and telling stories. This project was so much fun!