A Veterinary Logo and Branding Design
Behind Animal Therapy stands Elisabeth. Elisabeth does therapeutic riding for kids as well as physiotherapy for dogs and horses. She reached out to me to design a veterinary logo that represents her love and passion for working with animals.
Soon I created the entire stationary, new website, brochures and posters.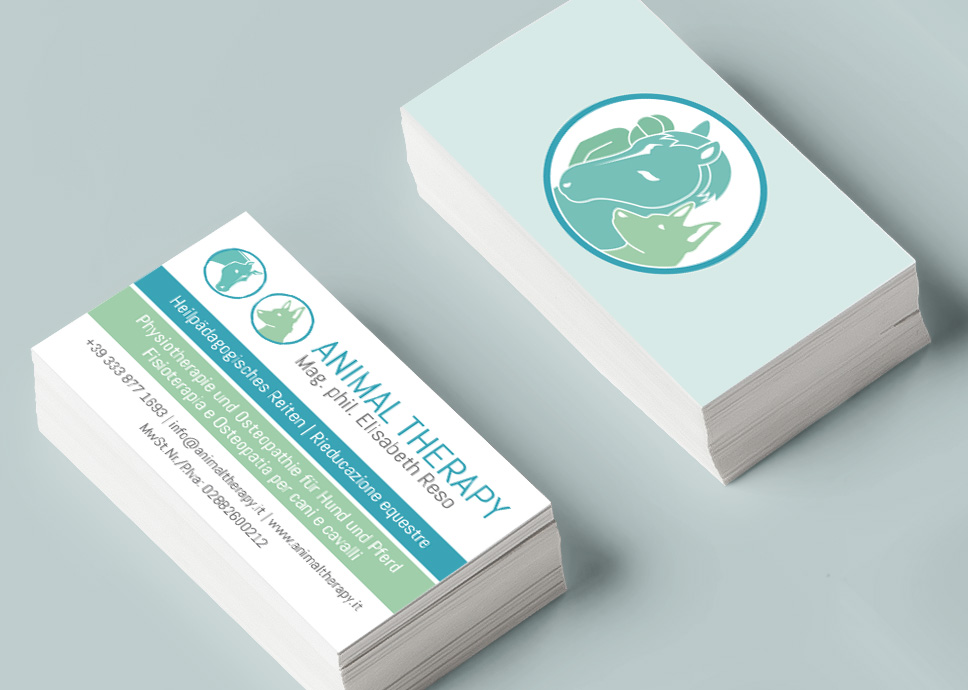 Industry:
Health + Animals
Project Details:
Art Direction
Illustration
Branding
Webdesign
Mood Board
Elisabeth and I agreed that the logo should be an illustration. I prepared a Pinterest Mood Board with inspirational samples. That way, it was easy to share ideas and thoughts with the client.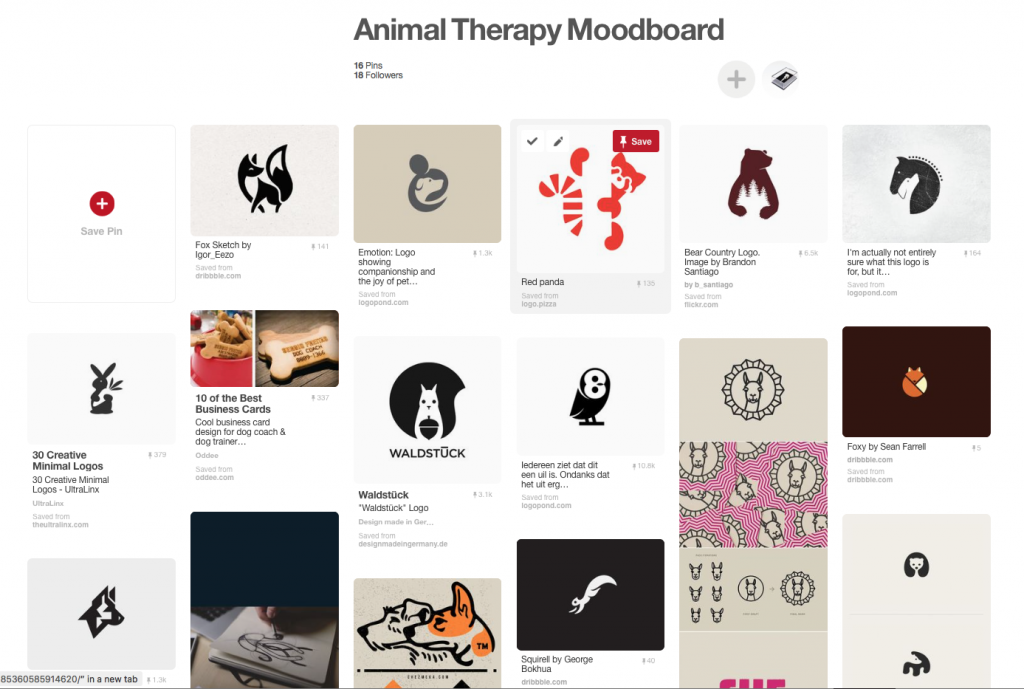 My client was already pretty sure about the color scheme she wanted. Elisabeth wanted her logo to be teal, her favorite color. Good thing that teal represents devotion, trustworthiness, and reliability.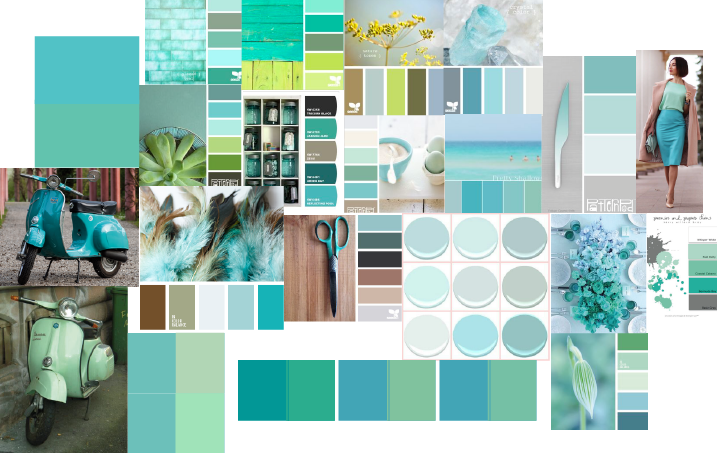 Digital Illustrations
Elisabeth's pets were the inspiration in pursuing a career dedicated to animals. It was an obvious choice to have her furry friends be models for her corporate identity.
Elisabeth sent me her favorite photos, which we used to make minimal illustrations.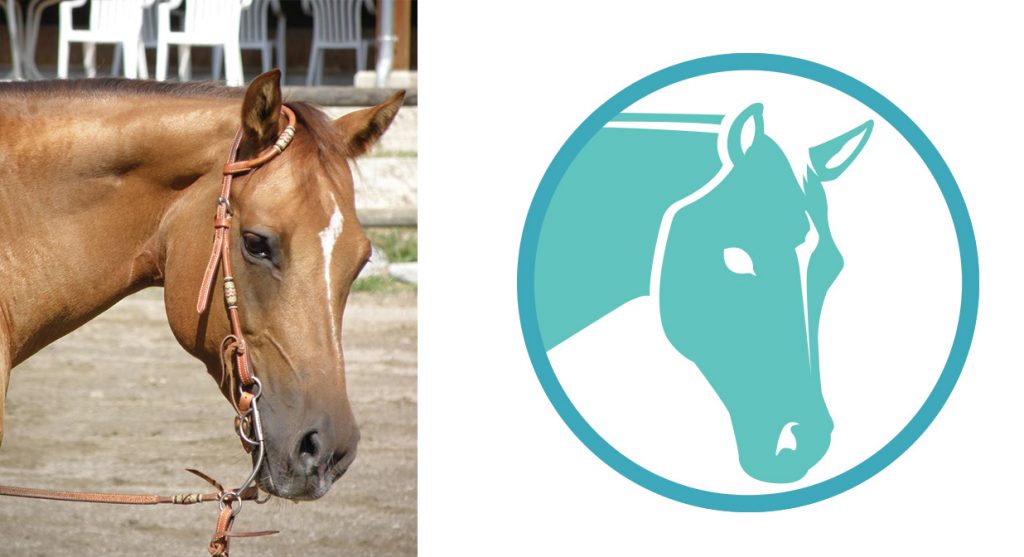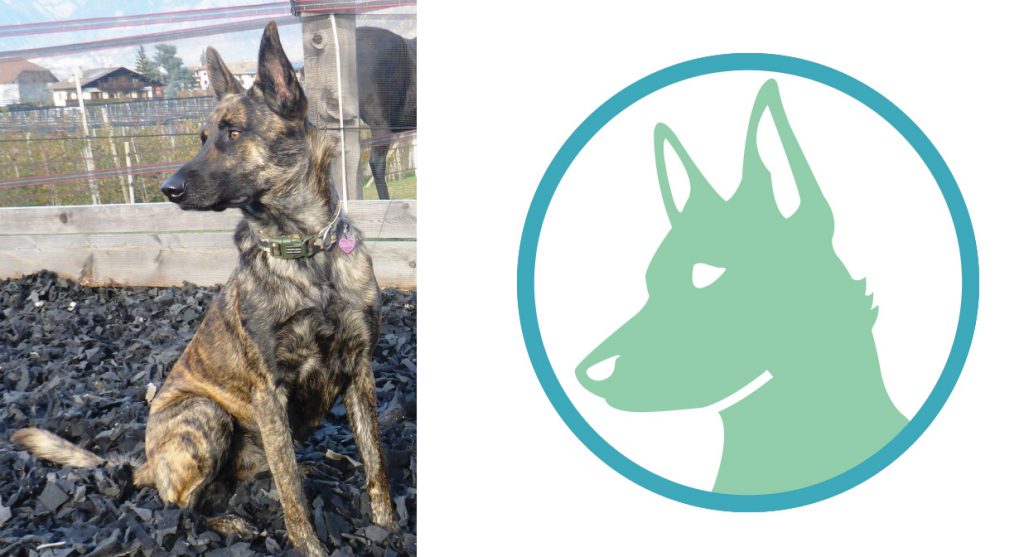 The Logo
We then created two variations of the logo. One with the icon containing the illustration of Elisabeth, her horse Tobey, and her dog Nasca. This logo has lots of details, which is ideal for bigger displays such as the back window of a car. For smaller purposes, we created two mini icons, each showing one of Elisabeth's pets.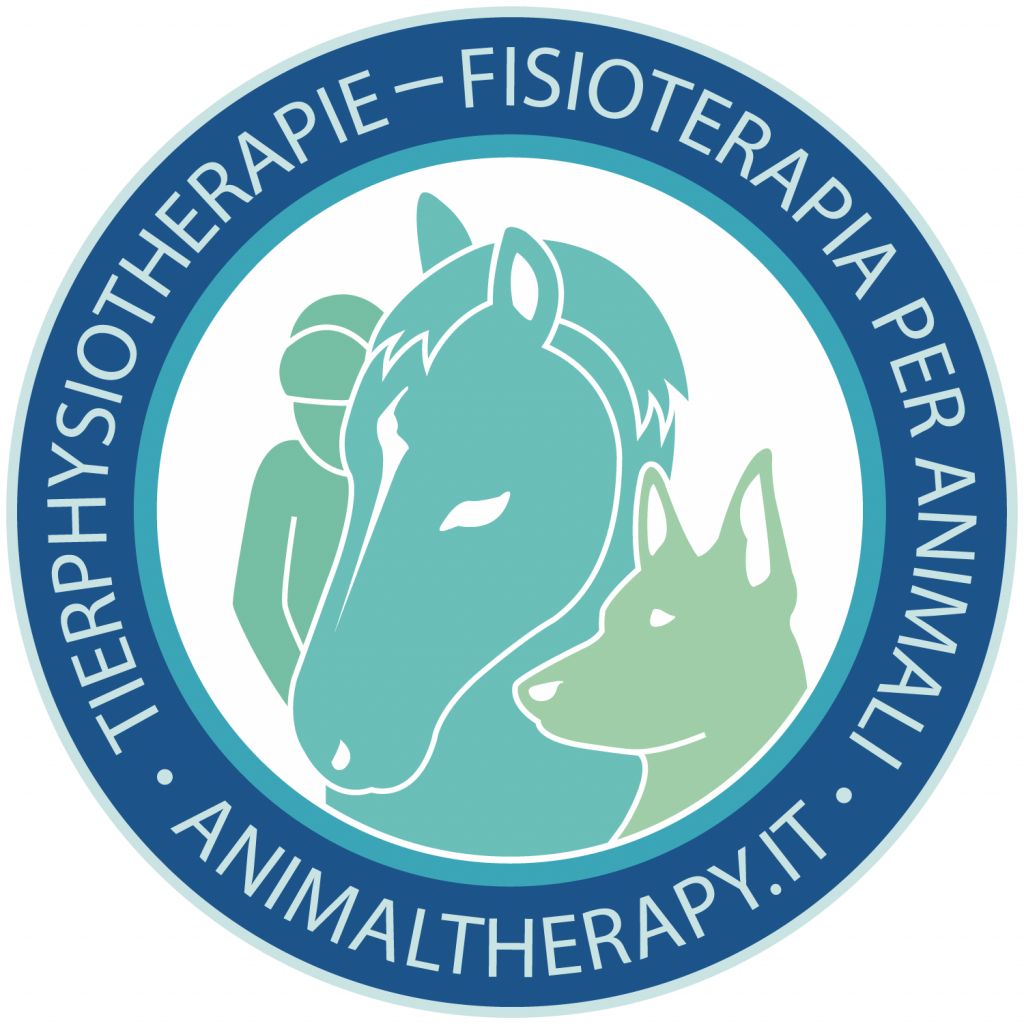 Corporate Identity
I developed a full spectrum of stationery with the new corporate logo, including business cards, letterheads, and stickers.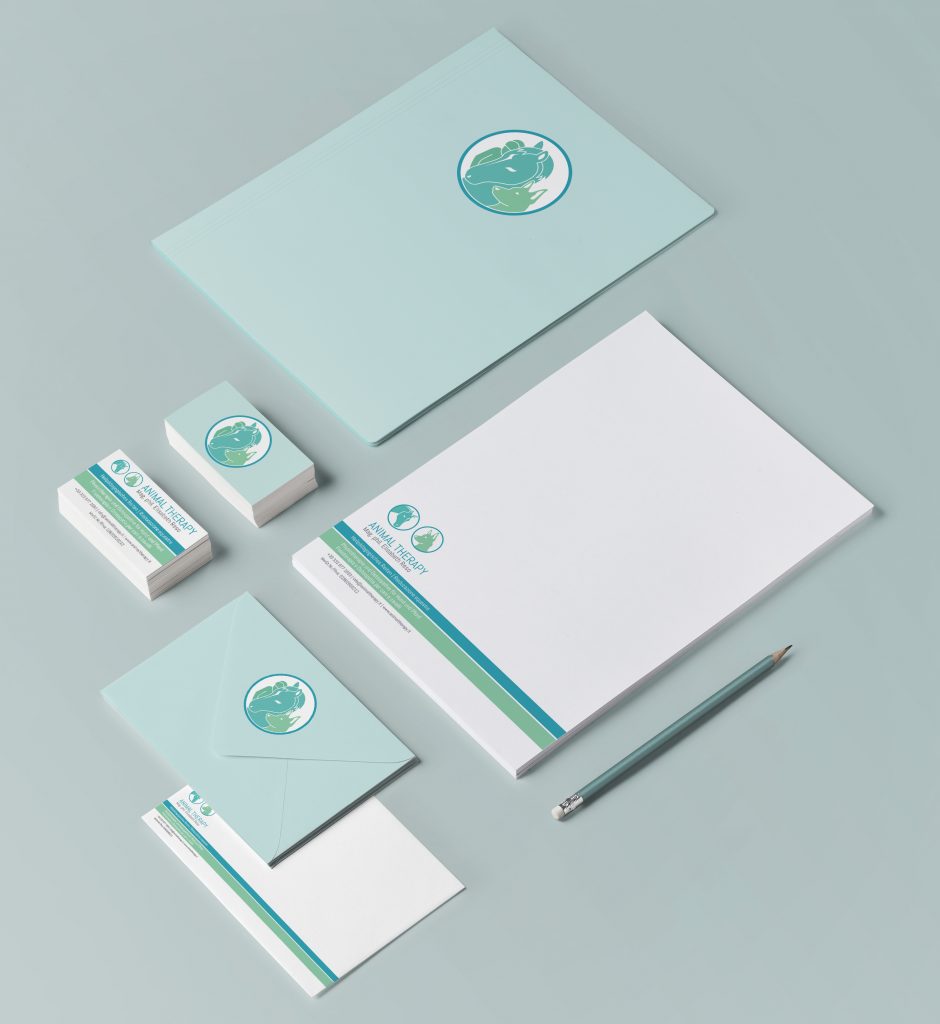 Website
I created Elisabeth's website using Squarespace. We chose a theme that was easy to navigate in both languages: German and Italian. I modified it to fit Elisabeth's content the best way possible. The website is very informative and gives people a good insight into Elisabeth's services.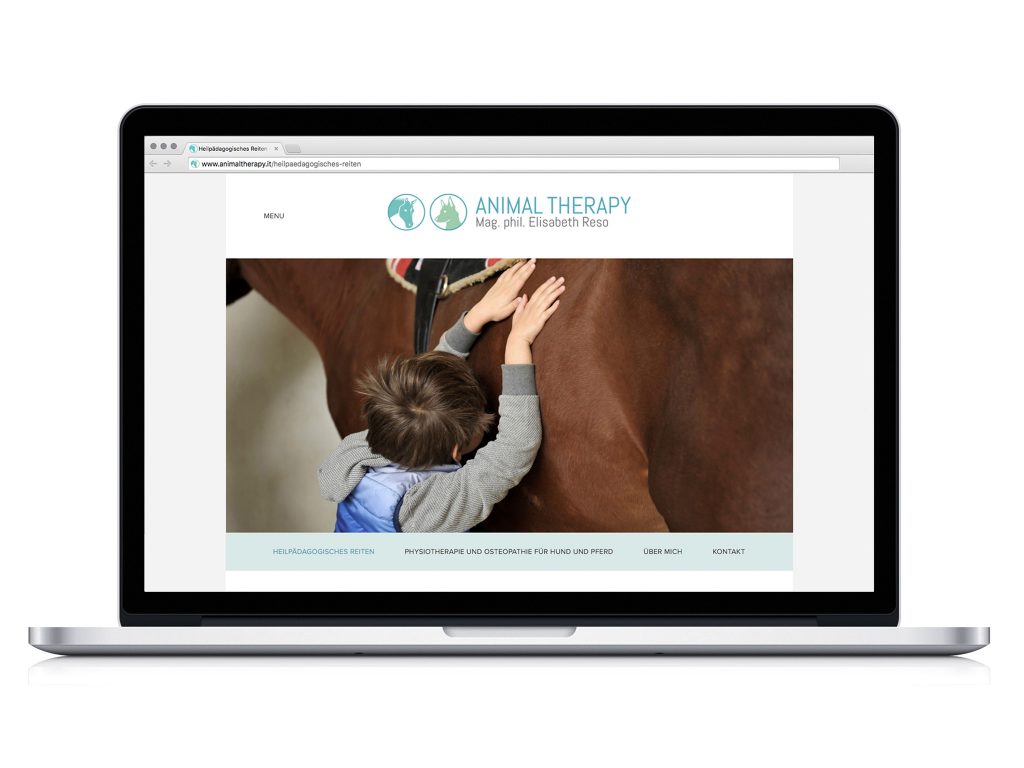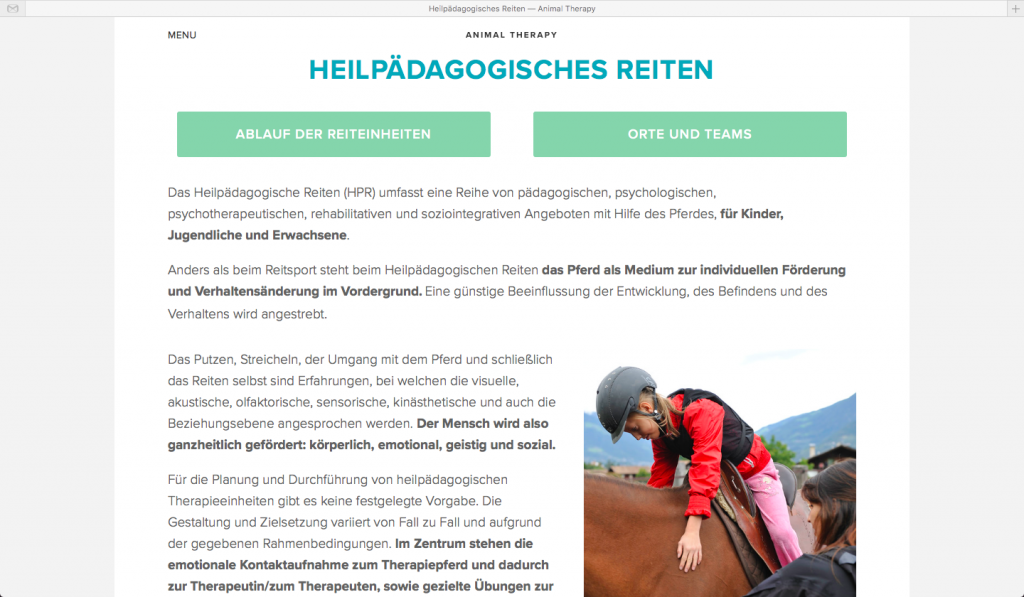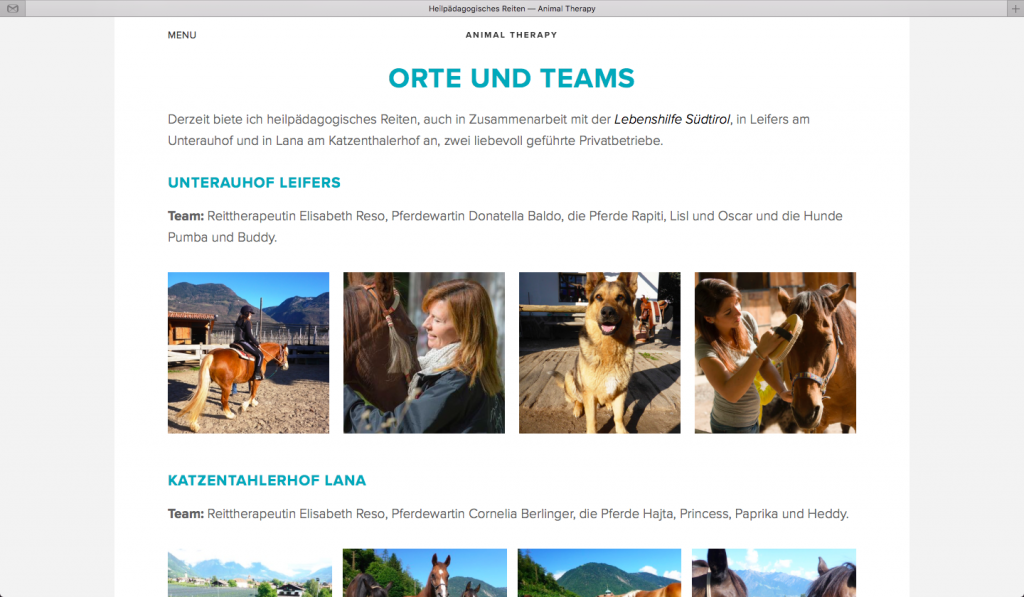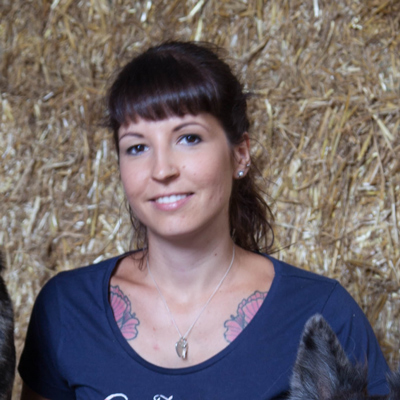 I reached out to Anja because I was looking for a designer who could create a recognisable and unique branding for my animal physiotherapy business. I wanted a design that reflects my personality and my love for working with animals.

And what can I say, working with Anja was a true joy. She considered my wishes and was keen to get the best results. Even if I was already satisfied, Anja went the extra mile and offered me suggestions for further improvements.

I am very happy with the new branding for my business. Anja worked with a great eye for detail and succeeded in catching my personality and the love for my work in a very creative way.

I now have a professional website that attracts new clients. I was surprised by the initial response to the new design! My existing clients commented on my 'beautiful new logo' and are happy to find all the information they need on the website and brochures Anja created for me.

— Elisabeth Reso, Owner of Animal Therapy