This Veterinary Logo and Branding Design Is Pawsitively Ideal!
Behind Animal Therapy stands animal physiotherapy specialist Elisabeth Reso.
Elisabeth has been passionate about working with animals since her childhood—especially dogs and horses. She reached out to me to design a veterinary logo that would demonstrate her love and passion for these gentle creatures.
Soon, I created a personalized logo and branding design that could be used in many different ways: on a new website, a stationery kit, and even posters and brochures! Read on to see how.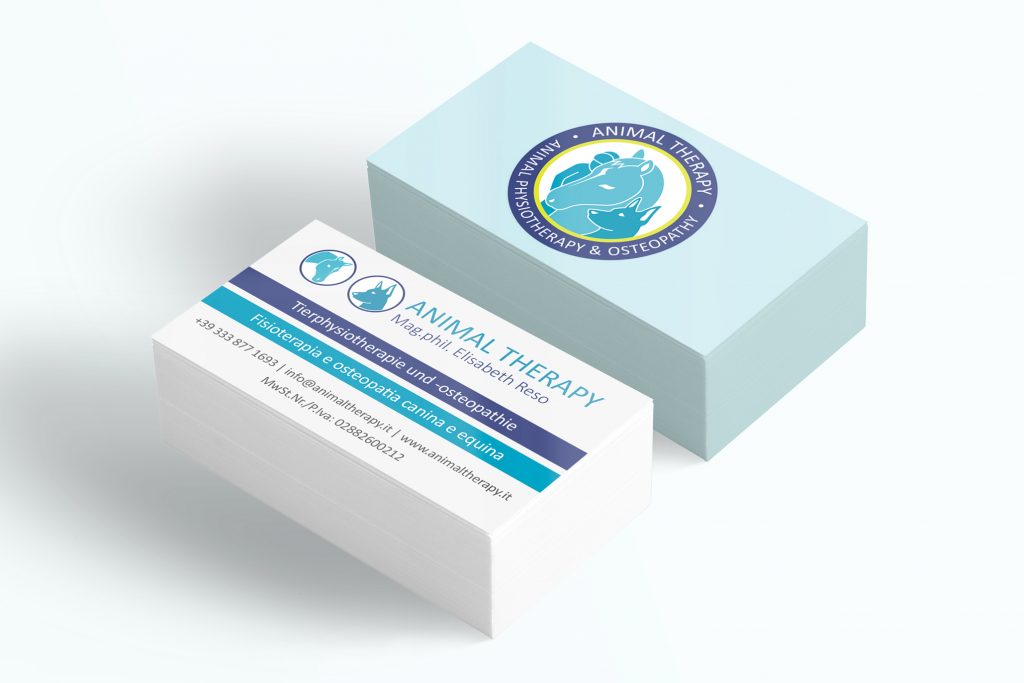 Industry:
Health + Animals
Project Details:
Art Direction
Illustration
Branding
Webdesign
Sharing Inspiration: Pinterest Mood Board
Elisabeth and I agreed that the logo should be an illustration. I prepared a Pinterest Mood Board with a few sample images to spark inspiration.
Mood boards are a great tool to use for collaboration. It's super easy to share thoughts and ideas and give clients that first new "look at feel" for their updated branding design.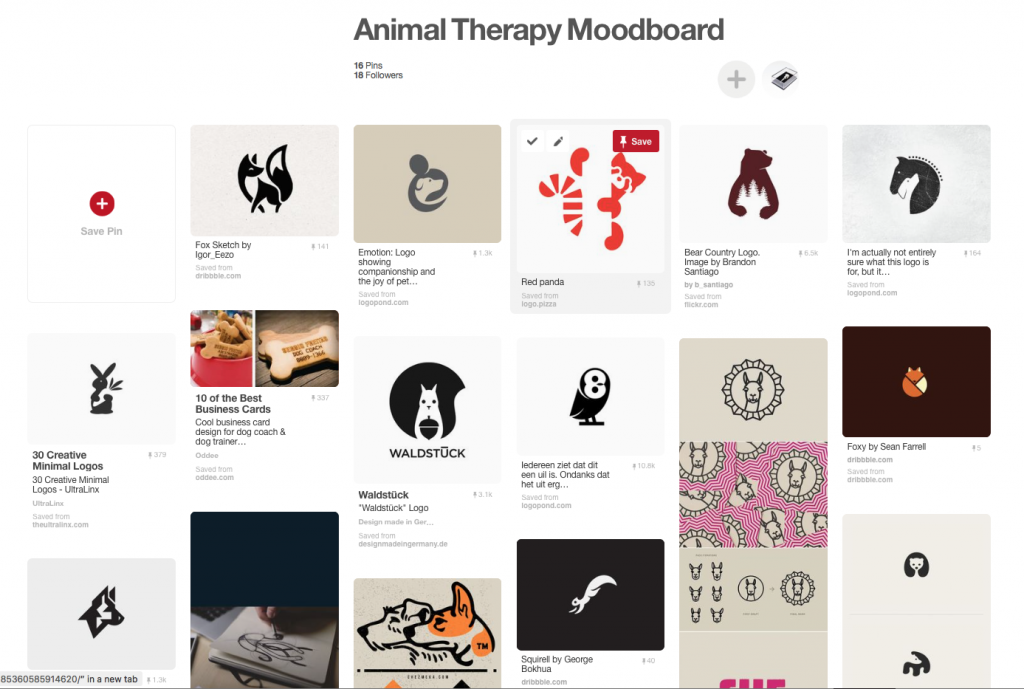 My client was already pretty set on her desired color scheme. Elisabeth wanted her logo to be blue and teal; her favorite colors.
Traditionally, these colors have been associated with feelings of devotion, trustworthiness, and reliability. Perfect for an animal physiotherapist!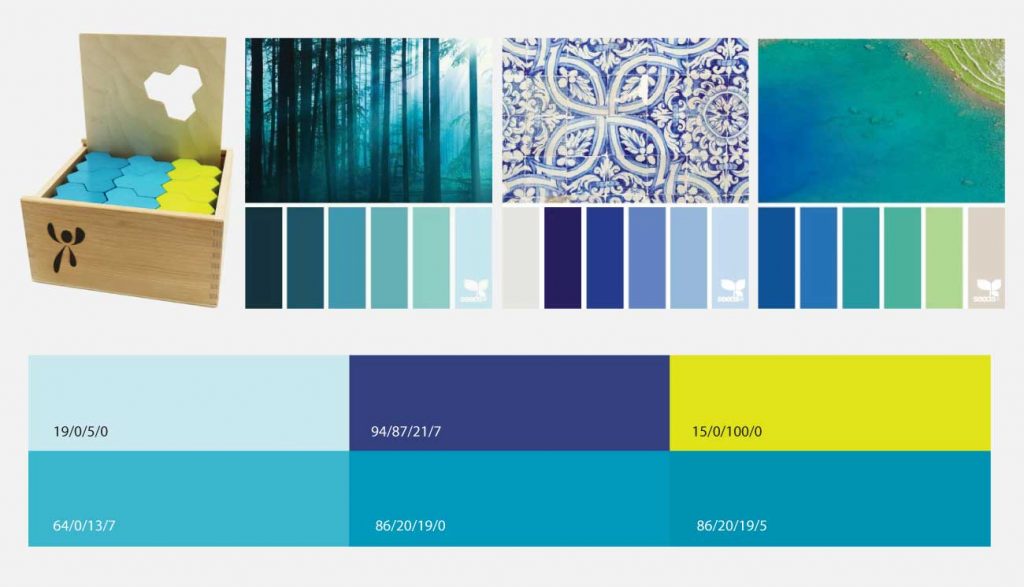 A Woman's Best Friends: Veterinary Logo Illustrations
Though Elisabeth loves all animals, there are two who hold a special place in her heart. Her horse, Tobey, and her dog, Nasca, inspired her to pursue a career dedicated to animals. It was a fitting choice to have her furry friends be the models for her corporate identity.
Elisabeth sent me her favorite photos of her pets, which I used to make the following illustrations: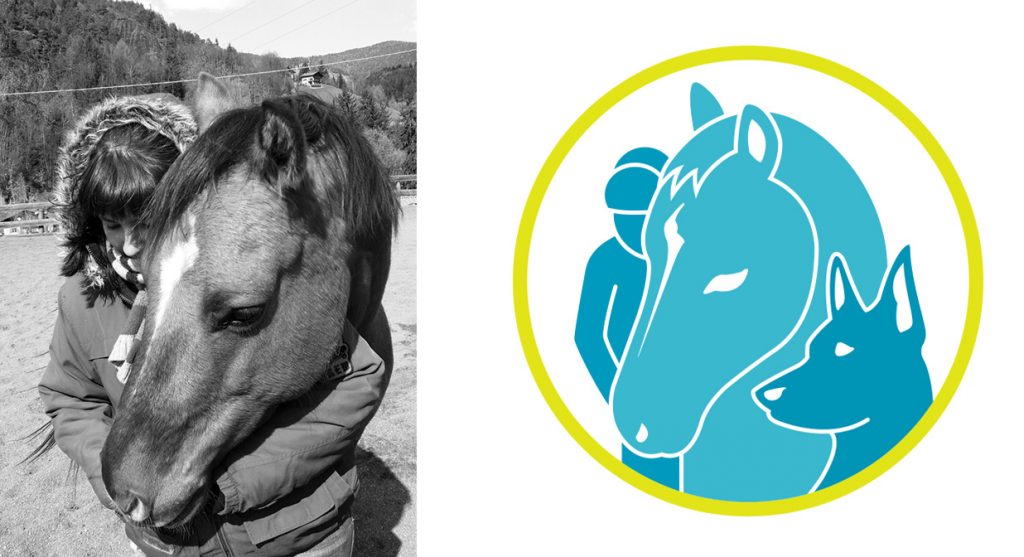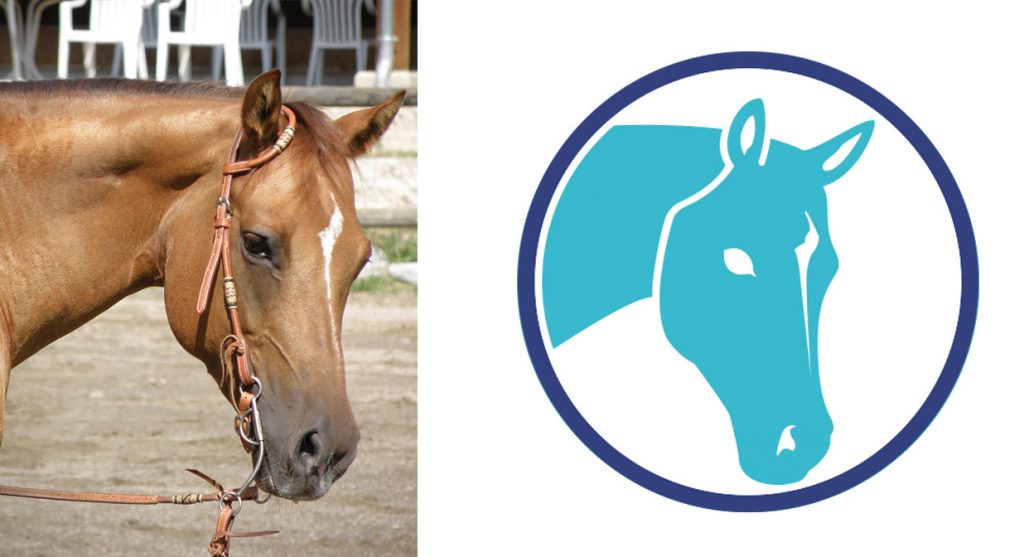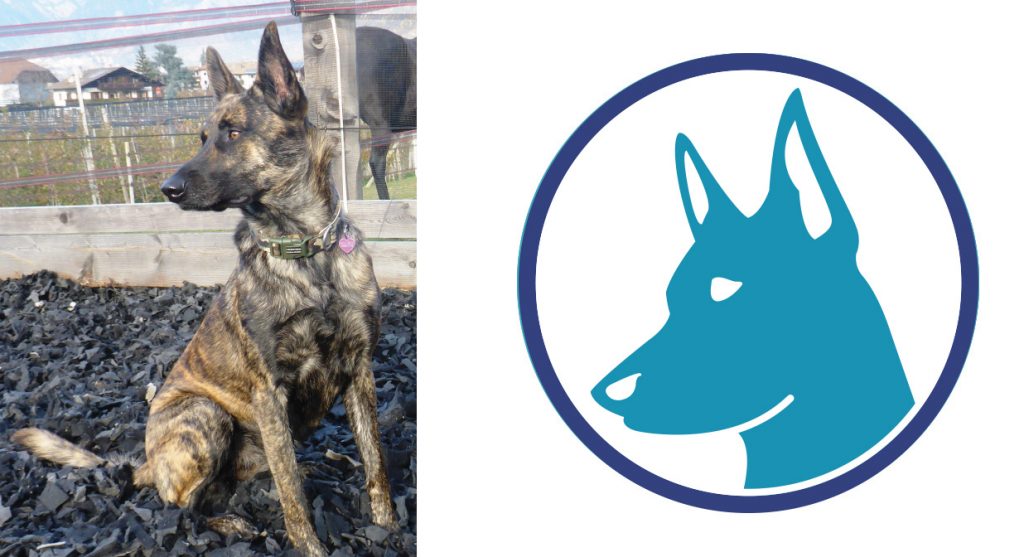 The Primary Veterinary Logo
I created an illustration of Elisabeth, Tobey, and Nasca for the primary veterinary logo. As the main logo, this illustration has lots of details and is the ideal choice for larger displays.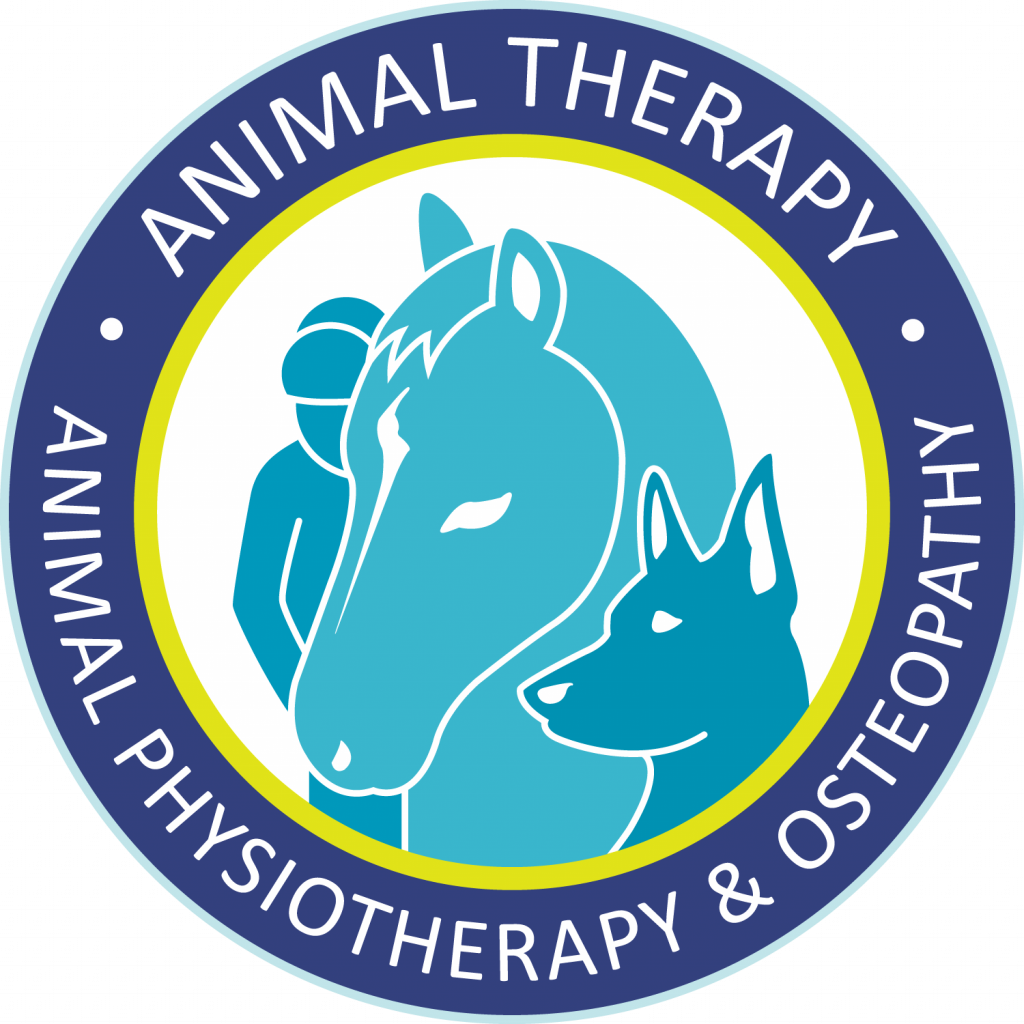 The Secondary Veterinary Logo
A secondary logo is used whenever the main logo doesn't fit or otherwise "feel right" a given context. (For instance, the primary logo might not be the best design choice for a more horizontal layout, such as a website header or footer.)
For Elisabeth's secondary logo design, I created two mini icons, each showcasing one of her beloved pets.

A Full-Spectrum Corporate Identity
It's crucial for any business to have consistent branding across all available channels. With this in mind, I developed a spread of stationery that showcases Elisabeth's new corporate logo.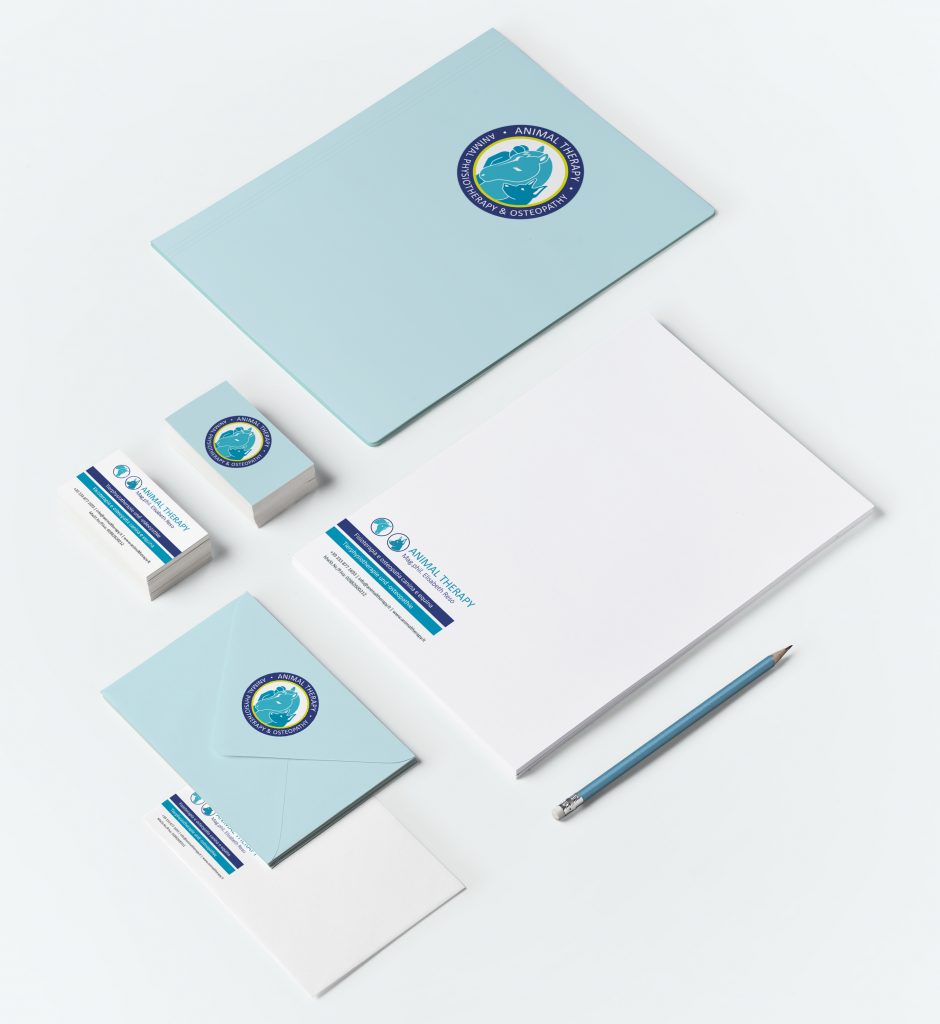 Can't Leaf This Out!
Your customers should be spending their time working with you and getting to know your brand… Not playing detective! Give them everything they could possibly ask for on one piece of paper. A leaflet containing all the information about your services makes easy reading for your customers.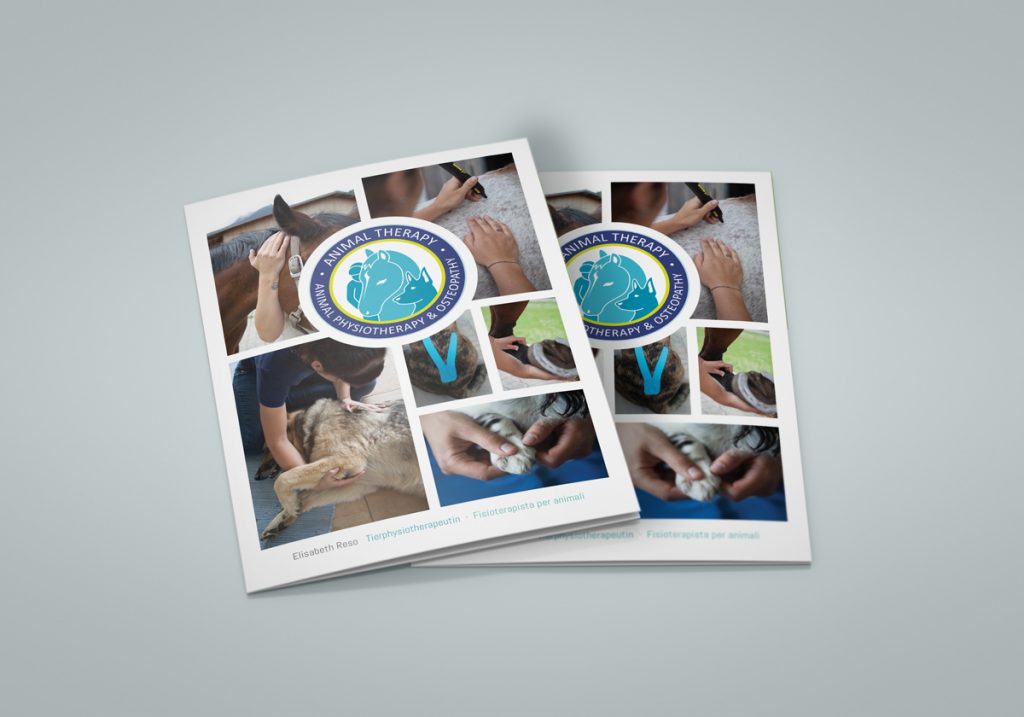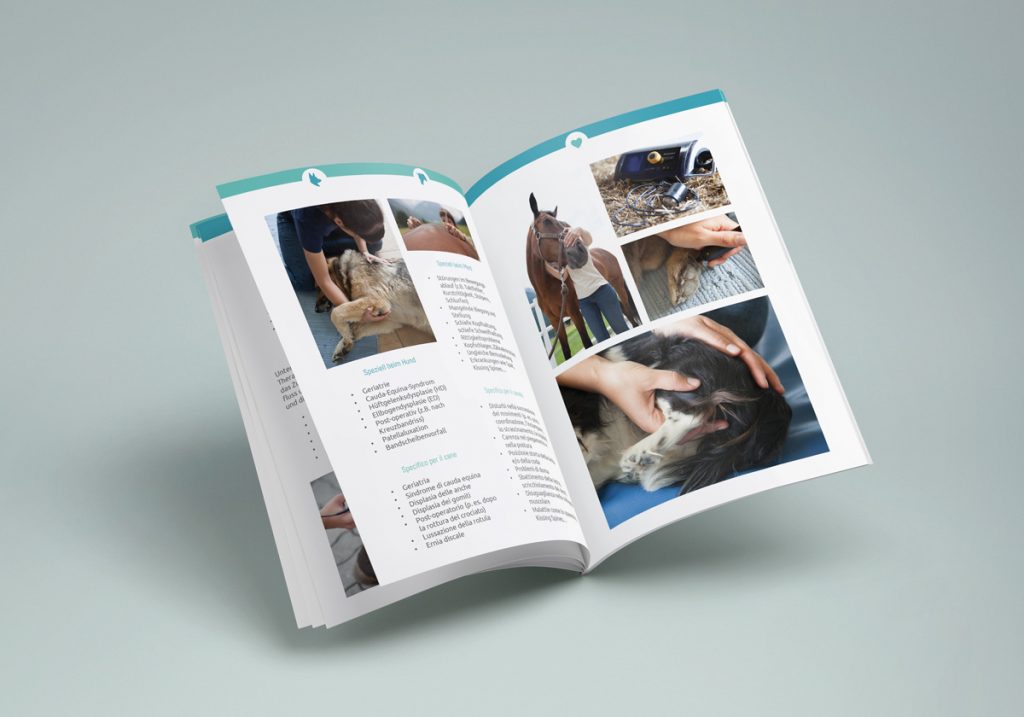 Speak Up and Stand Out
Posters are a great tool for speaking directly to your target audience. They can be used to decorate waiting rooms, for instance, or any other space where you want to get your message across.
A roll-up banner is also handy to bring to any event, presentation or meeting. Banner stands are easy to transport, and there's no assembly required—you can set them up in seconds! They're great for both indoor and outdoor advertising, as they can be moved around at a moment's notice.
Sticky Additions
Stickers have been around for a long time, and for good reason. They're the perfect tool to easily label and brand absolutely everything: from products and packaging, to equipment that you use for treatments. Handing out stickers to clients at events is also an inexpensive way to advertise your business.
Wear It Proud!
Like stickers, wearing a branded shirt looks professional and is free advertising wherever you go! T-shirts can make a bold statement of love for your profession. (Plus, they make great gifts!)
Clinic Grand Opening Invitation Cards with Style
Opening a clinic is a major milestone after you've put so much effort and love into your business. An opening event is a great opportunity to celebrate with customers, family members, friends and people in your industry. Well designed invitations are the key to making a professional first impression.
Therefor don't forget to create customised invitations too! Especially if you've already put so much time and effort into developing a complete corporate identity.
On the invitation card for the opening of the animal therapy clinic, we made sure that Elisabeth had enough space to write some personal messages to her guests.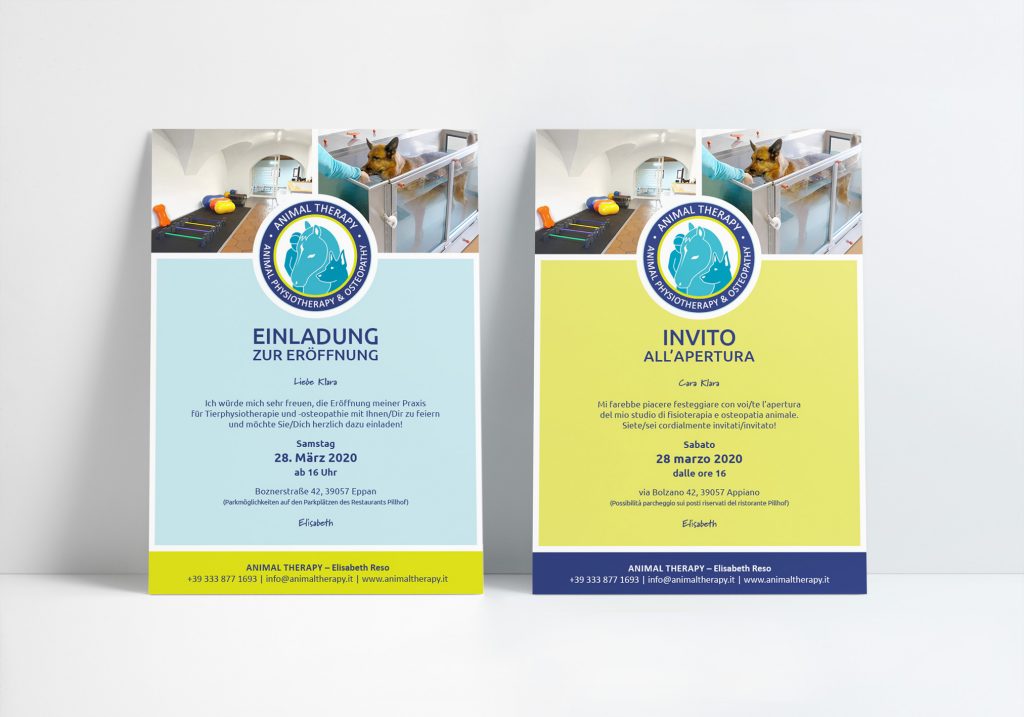 Ride It Out
If your business has you darting around town running errands and visiting clients, then car signage is a vital investment. Just think of all the eyeballs that will land on your branded decals and wraps! These are great ways to build awareness for your brand, especially with those in your local area.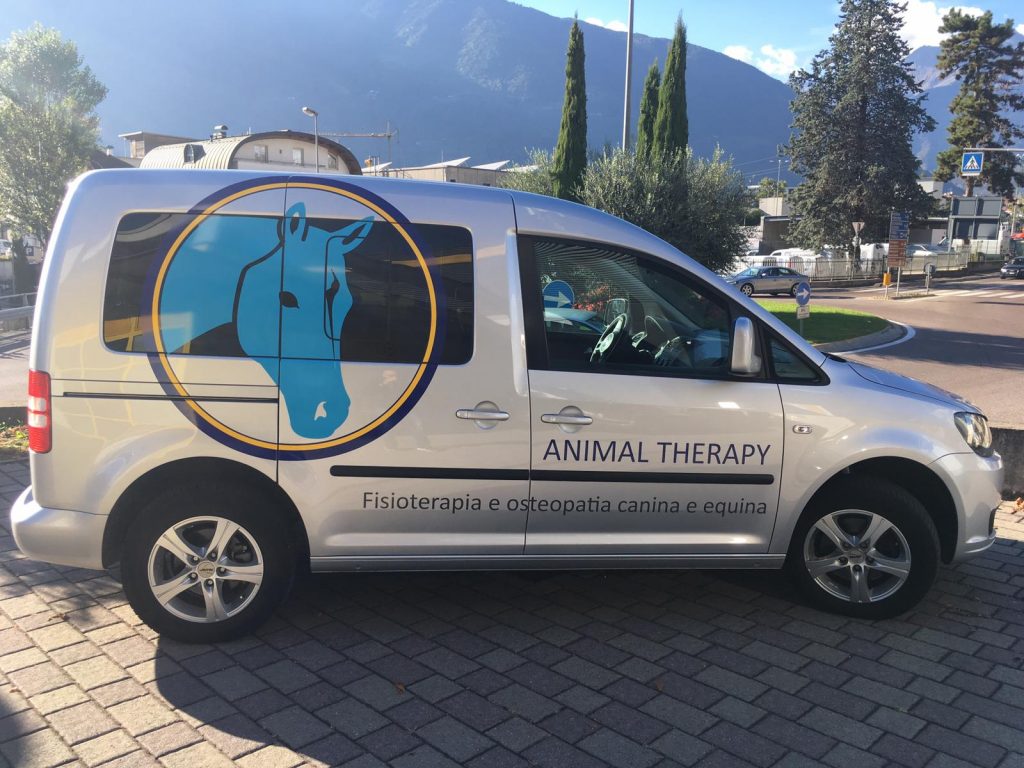 A Worldly Website
I created Elisabeth's website using Squarespace. We chose a theme that was easy to navigate in two languages: German and Italian. I modified the design to fit Elisabeth's content the best way possible. The website is very informative and gives readers good insight into Elisabeth's services.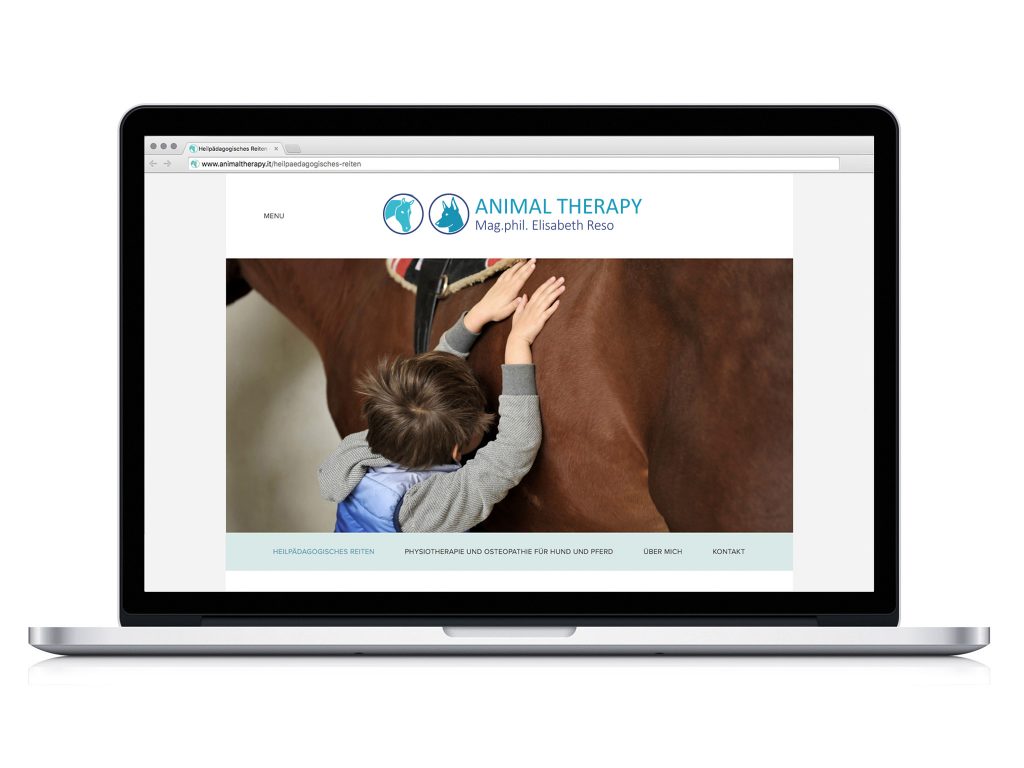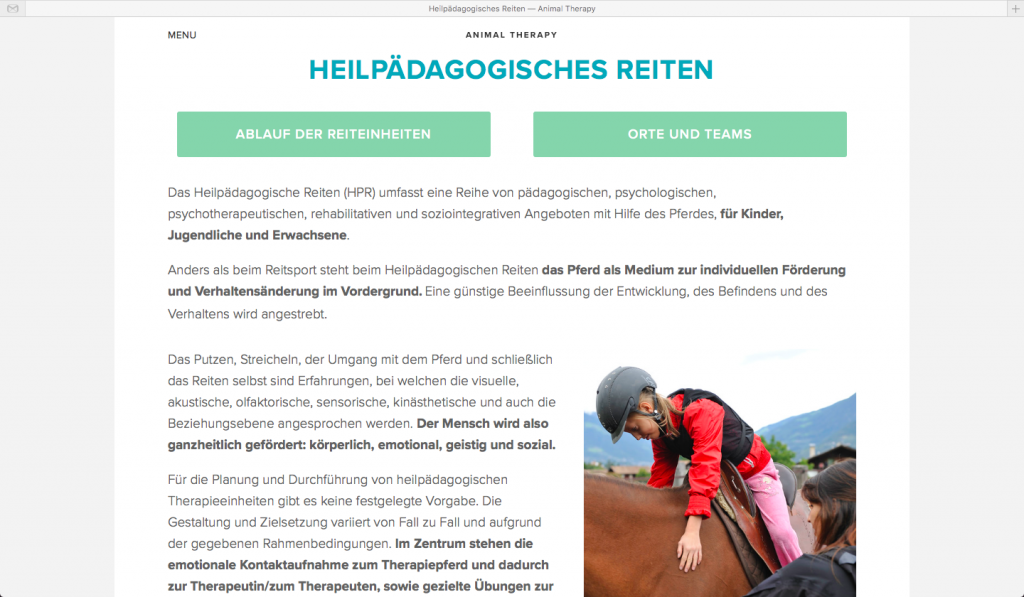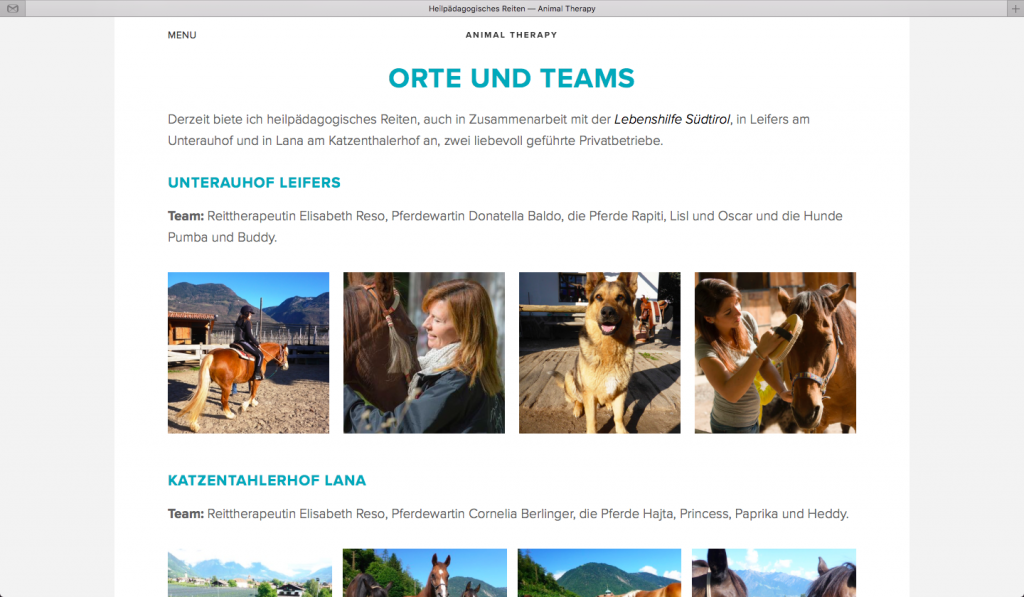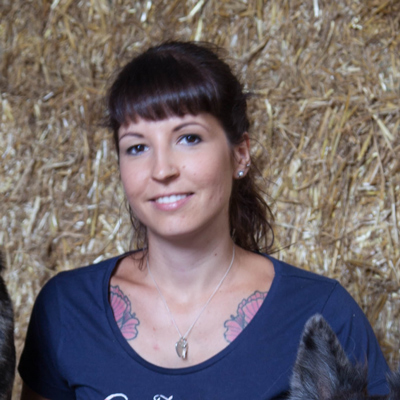 I reached out to Anja because I was looking for a designer who could create a recognisable and unique branding for my animal physiotherapy business. I wanted a design that reflects my personality and my love for working with animals.

And what can I say, working with Anja was a true joy. She considered my wishes and was keen to get the best results. Even if I was already satisfied, Anja went the extra mile and offered me suggestions for further improvements.

I am very happy with the new branding for my business. Anja worked with a great eye for detail and succeeded in catching my personality and the love for my work in a very creative way.

I now have a professional website that attracts new clients. I was surprised by the initial response to the new design! My existing clients commented on my 'beautiful new logo' and are happy to find all the information they need on the website and brochures Anja created for me.

— Elisabeth Reso, Owner of Animal Therapy