Equine & Canine Massage Therapy Branding Design
A professional branding is key to stand out from the competitors. Lisa thought the same when she startet her business called Kaneqt.
The business is in equine and canine integrative therapy. It includes modalities such as massage, craniosacral therapy, myofacial release and kinesiology taping. Lisa works with companion animals, sport animals and seniors in palliative care.
The brandname is composed of the two words 'canine' and 'equine'. It is also a wordplay of literally connecting the two fields. So the world 'connect' turns into kaneqt. I loved this idea and was happy to work with Lisa on her new equine and canine massage therapy branding!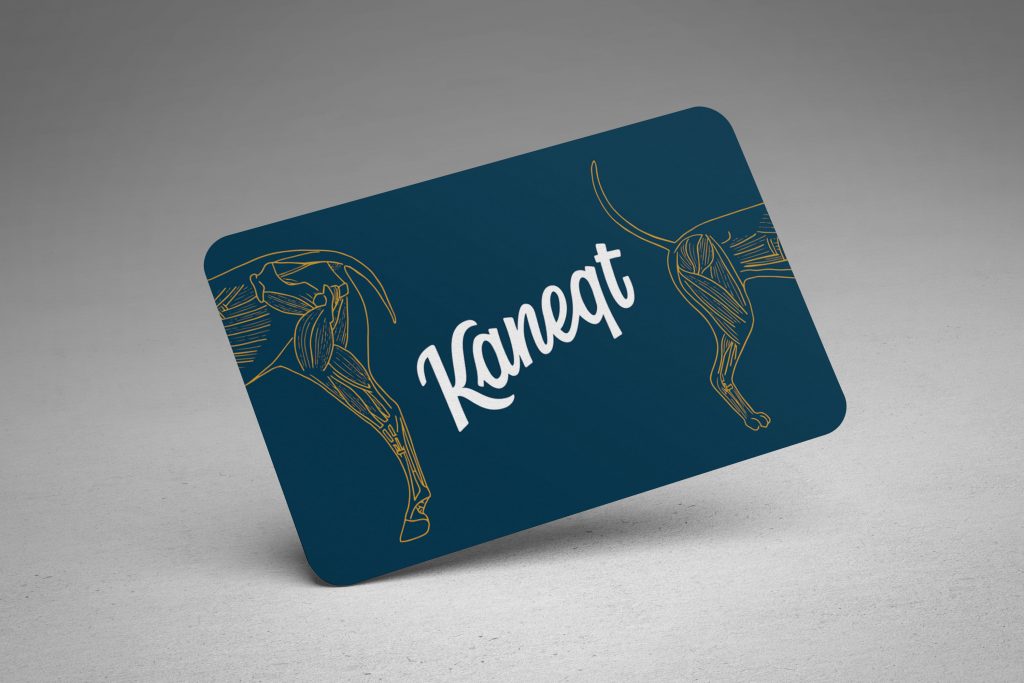 Industry:
Health + Animals
Project Details:
Art Direction
Illustration
Branding
Webdesign
Brainstorming for a New Brand
We started the design process with brainstorming and cataloging design ideas. I created a moodboard to collect typography examples, colours and styles.
The moodboard helps the client to visualise the thoughts and ideas and to create a first look and feel of the new brand.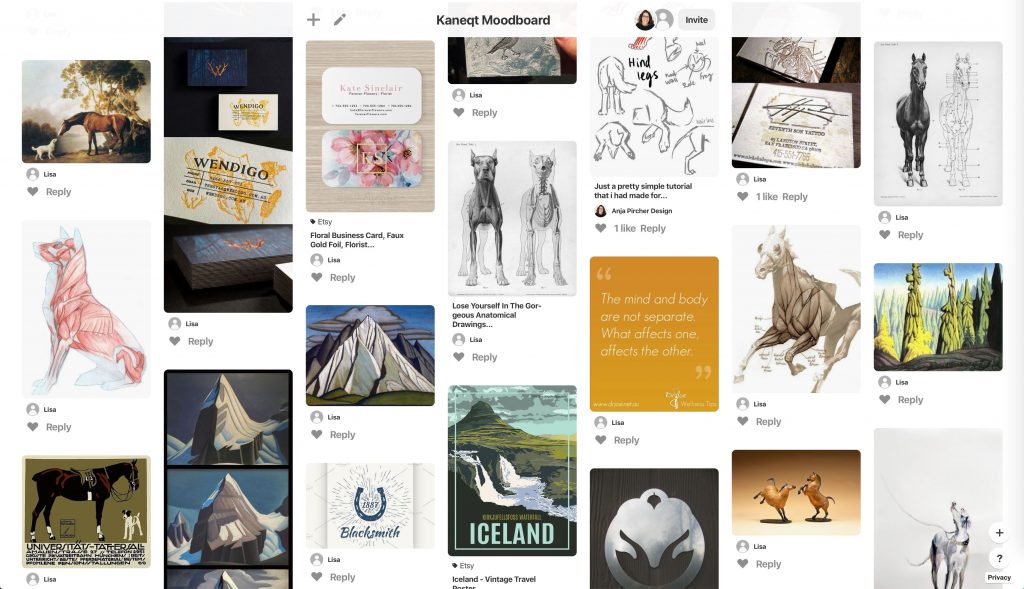 Touch of color
After testing different color combinations, we decided to go with a dark blue as main color and a gold tone as the highlight color. The color blue conveys reliability and trustworthiness. The color gold is cousin to the color yellow and color brown. Gold is associated with compassion and love. This muted color combination is ideal for a company in the alternative healthcare sector.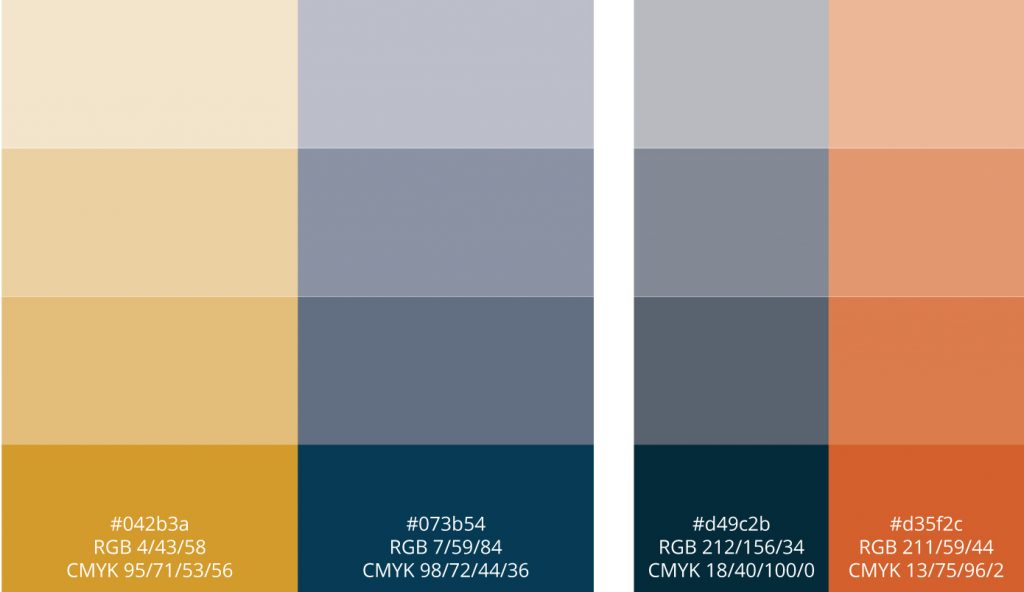 Logo Design for an Animal Massage Brand
Creating different logo formats is key to have the flexibility for different applications.
The primary logo or main logo is the most familiar one and is the official stamp of the brand. It contains all the information needed to recognise the brand. The primary logo has more element than for example the secondary logo.
I created the wordmark from scratch. The advantage of a customized logotype is, that you won't come across the same hand-lettering anywhere else. I also drew an icon of a horse and dog to give the direct reference what Kaneqt is about – working with equine and canine. The primary logo also shows the slogan, that describes the business in more detail.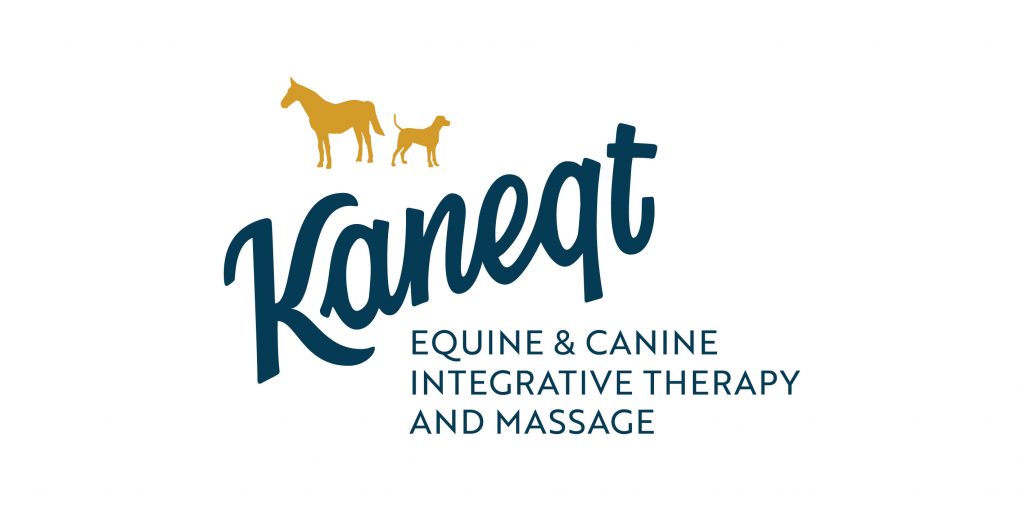 Secondary Animal Massage Logo
The word mark on its own makes the secondary logo. It's used when the context describes the essence of the business already. For example on the website or on a leaflet.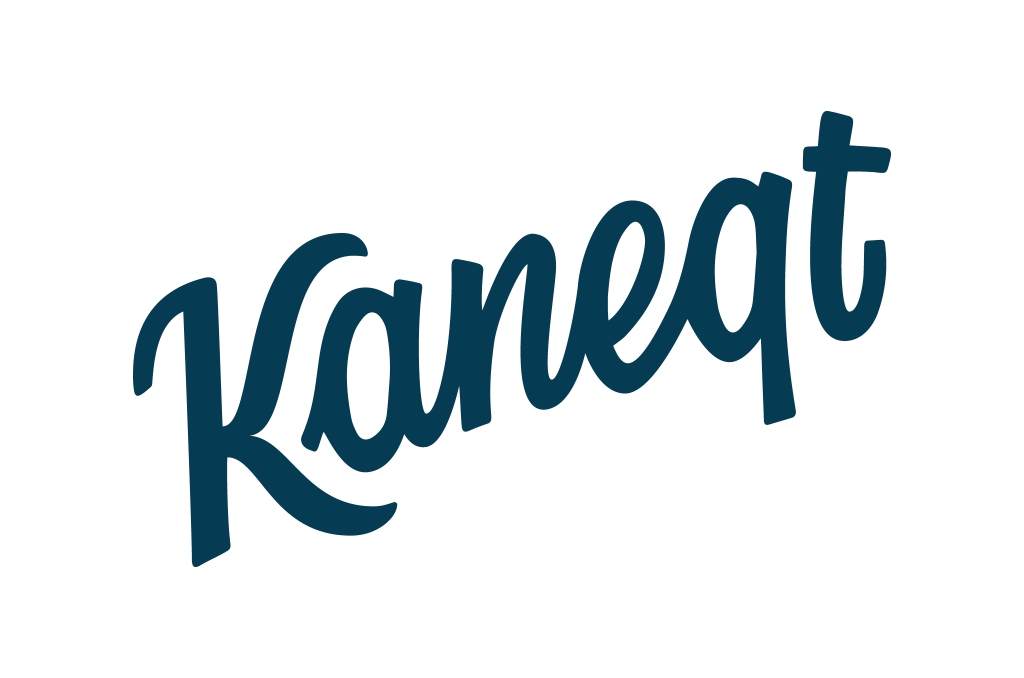 Logo Icons
For Kaneqt we have two icon options. The K-icon will be mainly used as brand-icon. For example as watermark or favicon. The animal icon can be used as decorative element for various promotional material.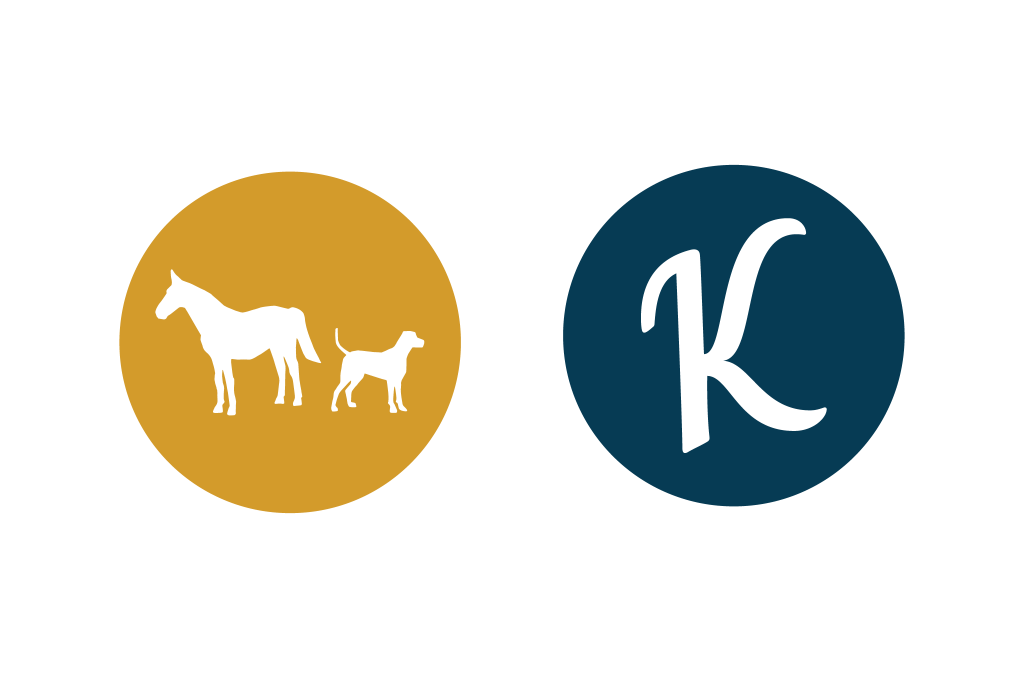 Minimal Animal Anatomy Illustration
Working on the moodboard we discovered that Lisa is very much into vintage animal anatomy drawings. I wanted to make sure to include that in the new branding as well. So I created a minimal muscle drawing of a horse and a dog. The drawings reflect the focus of Lisa's equine & canine integrative therapy and massage business: working on muscles and myofascial tissue.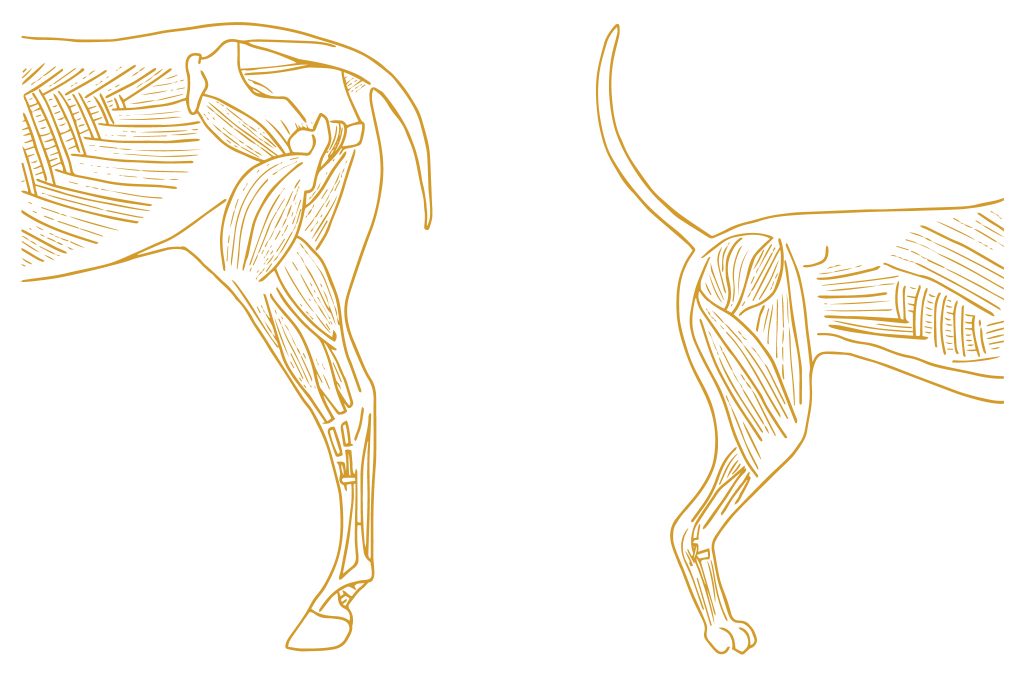 Corporate Identity
I developed a full spectrum of stationery with the new corporate logo, including business cards, letterhead and various promotional material.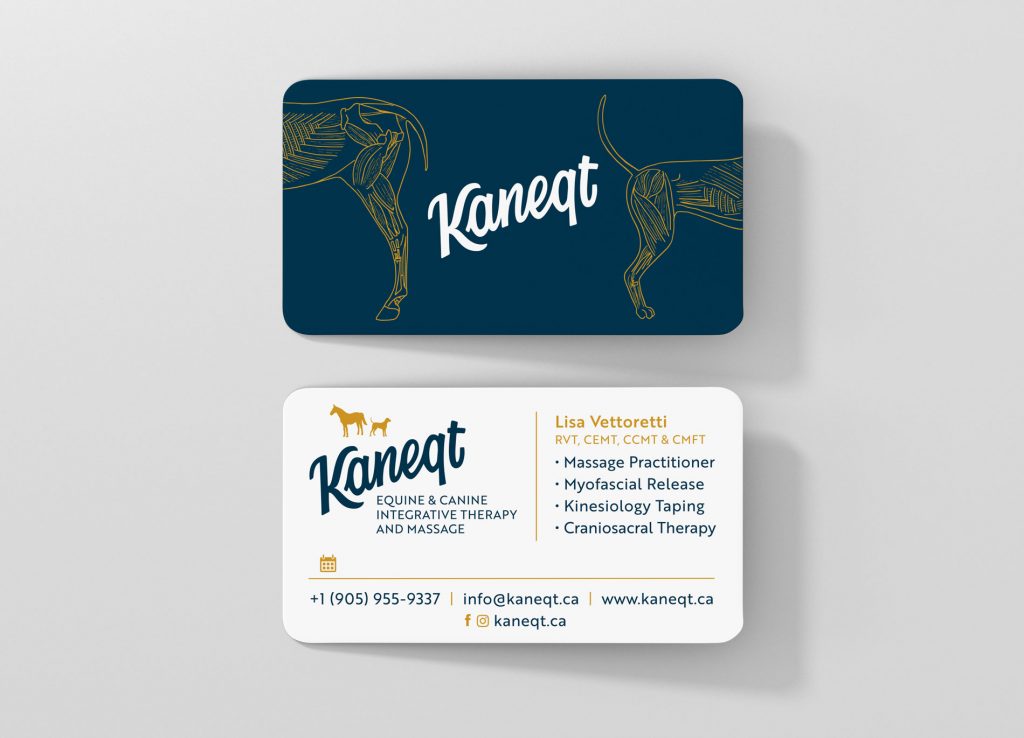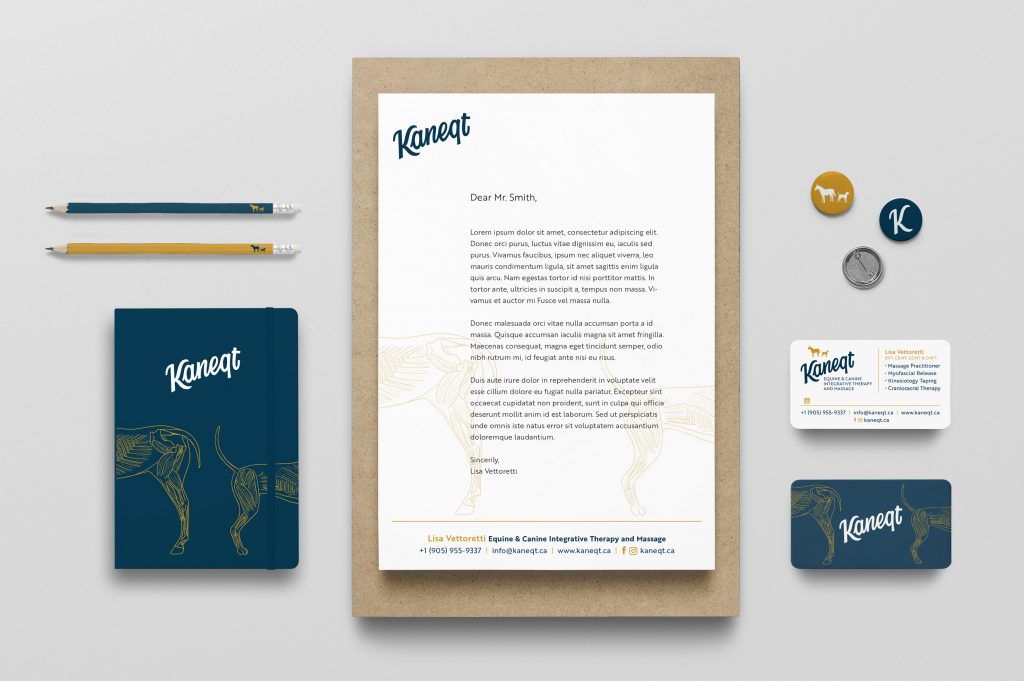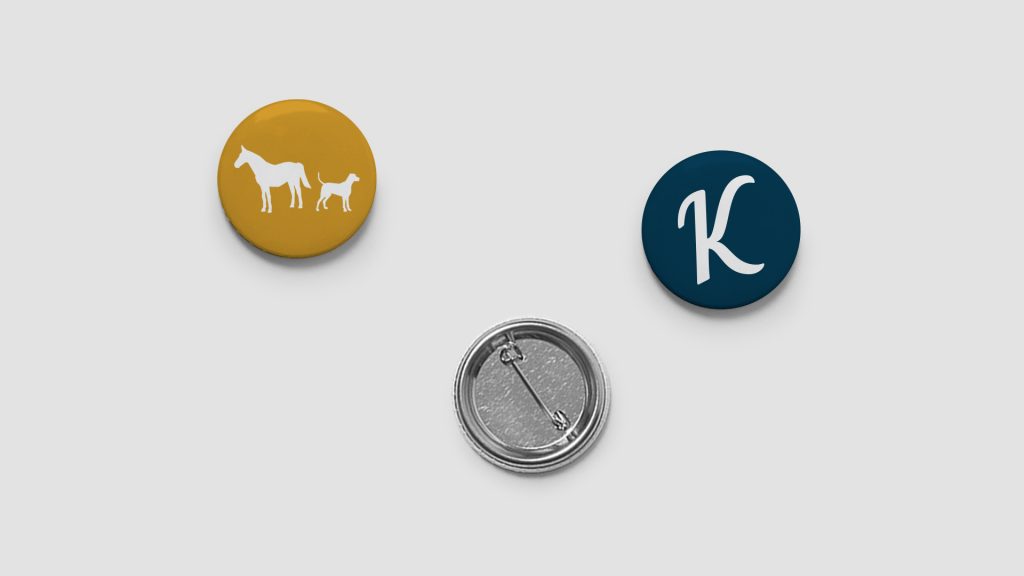 A Roll-Up Banner Stand
A portable roll-up banner stand is handy to bring to any event, presentation or meeting. Basically, it can be used anywhere you want to get your message across. It is easy to transport when closed, there is no assembly required and it is set up in seconds. The Roll-up banner is great for outdoor and indoor advertising as is presents the message directly to your target audience. It can be moved around at a moment's notice as each situation demand.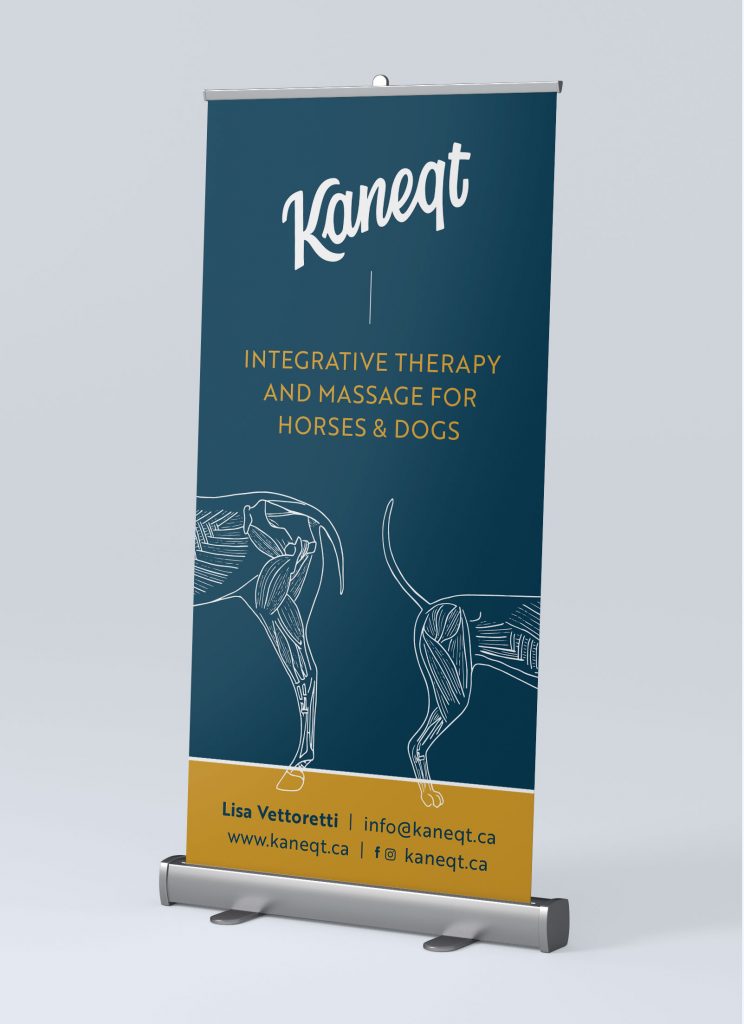 Stickers – More Than Advertising
Stickers have been around for a long time and for good reason. They are inexpensive and perfect to easily label and brand everything – from products and packaging to equipment that you use for treatments. Whether handed out or by mail, quality stickers are considered more as a small gift than advertisement.
Website Design
I created Lisa's website using Squarespace, allowing easy modification for the client in the future.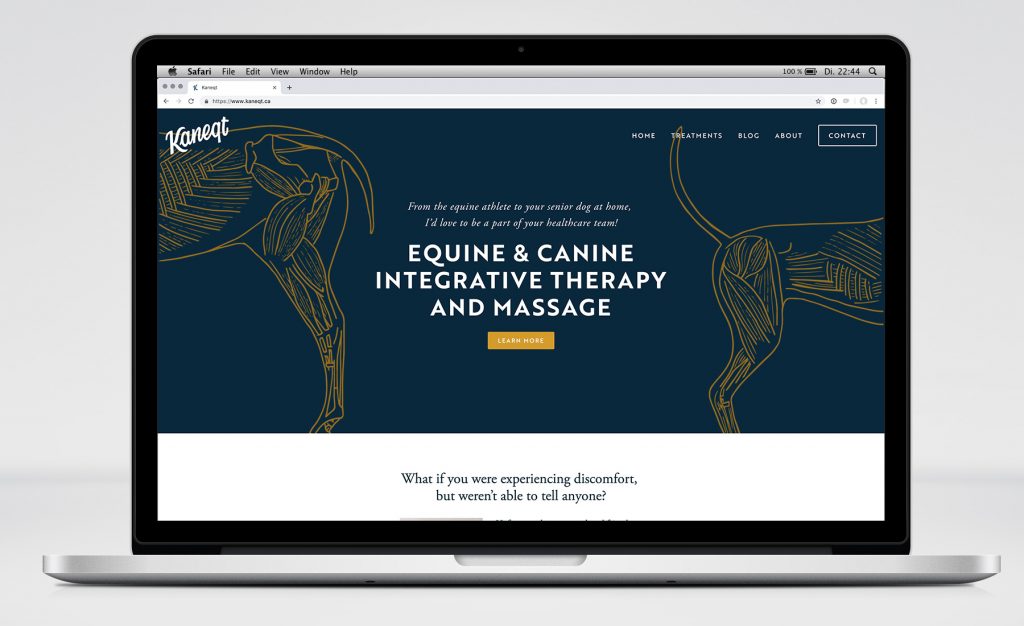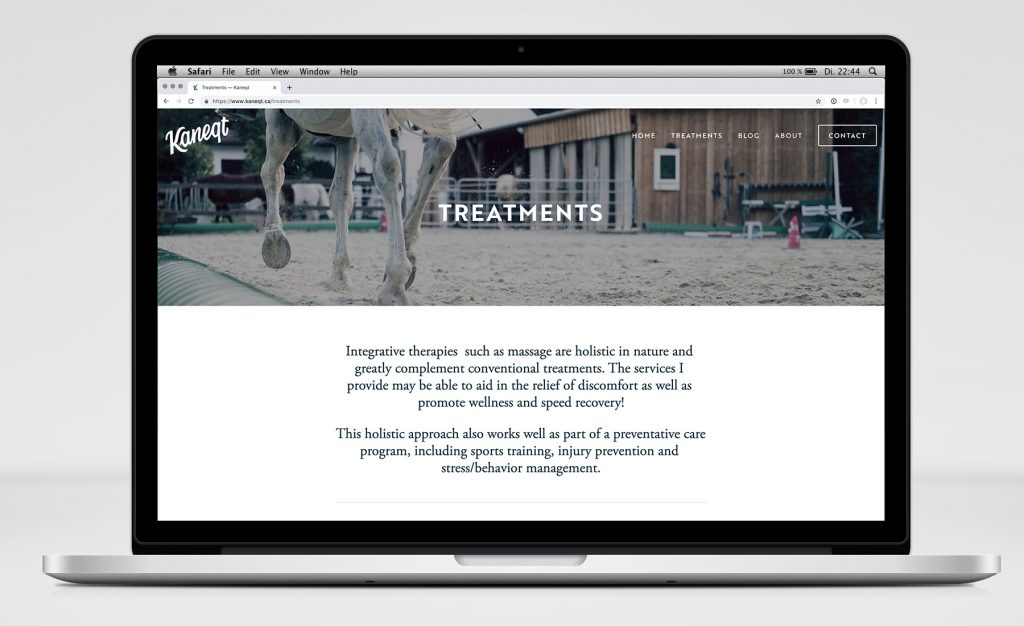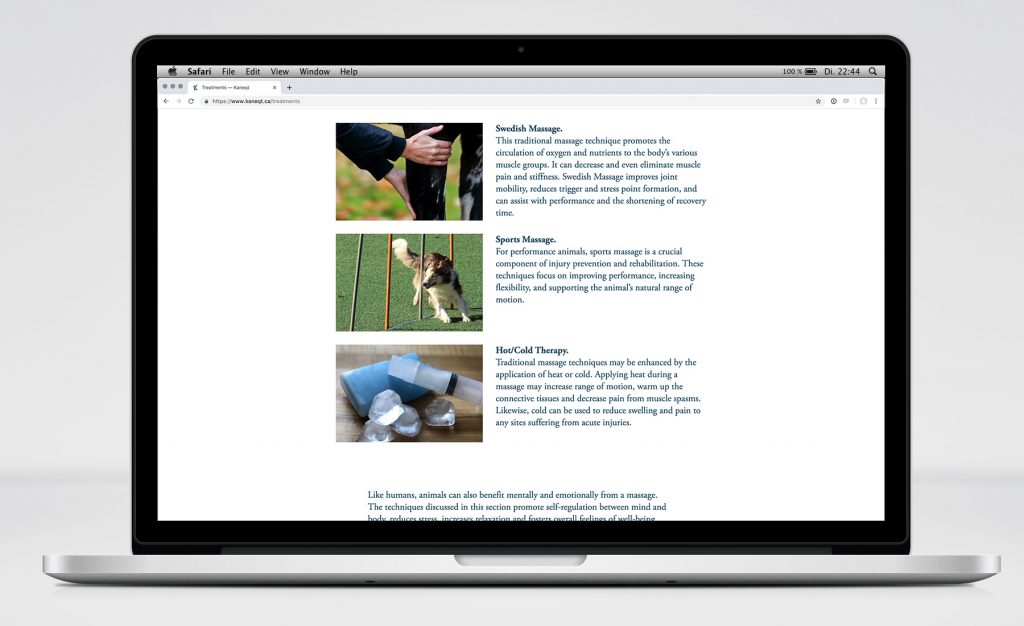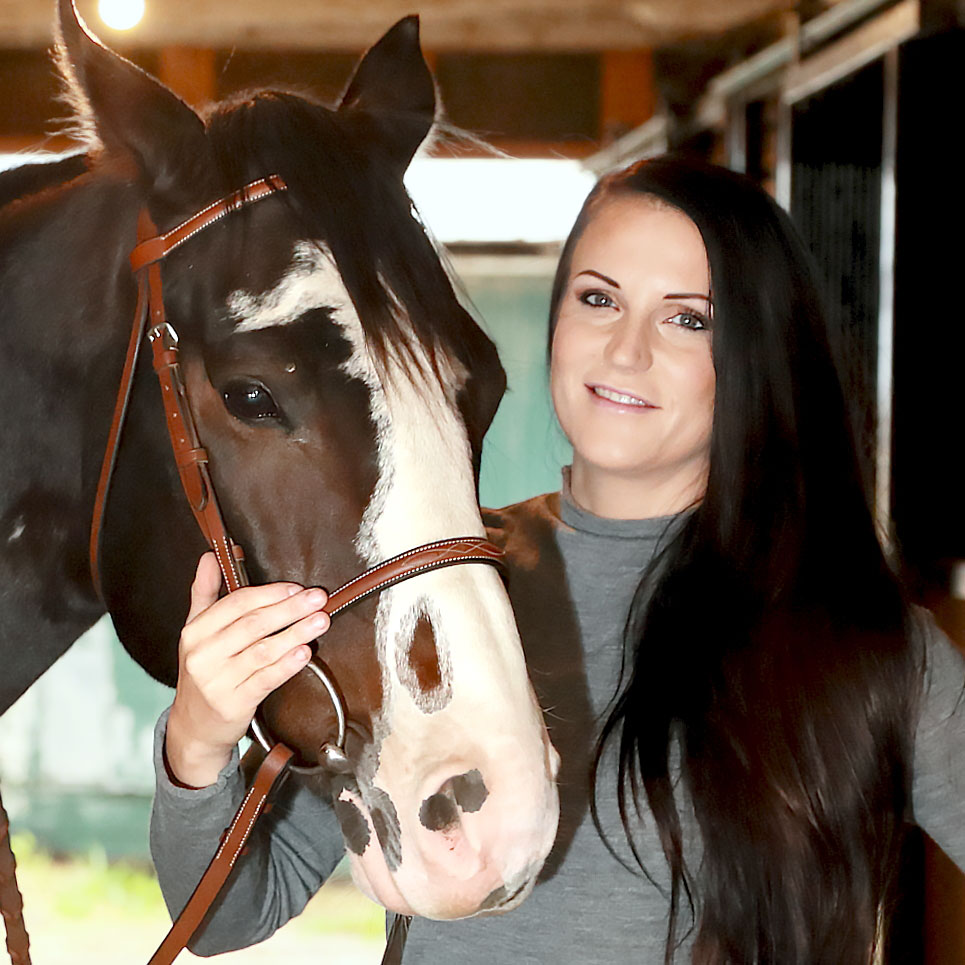 My logo brought my business to life. I didn't want a generic clip art – I wanted something that spoke to my clients and expressed who I am as a business owner.

I had a hard time with focusing myself on the tasks at hand, I really didn't know where to start and how to go about getting things going. Anja not only provided me with that focus but also provided me with support. She taught me so many things I didn't know about my own business.

Anja more than exceeded my expectations, she was amazing. I am extremely happy, as her aesthetic was a perfect match for what I wanted for myself.

My experience of working with Anja was pleasant and extremely rewarding. I learned so much from her and can not wait to collaborate with her in the future!

— Lisa Vettoretti, Owner of Kaneqt