"Names are the sweetest and most important sound in any language." Dale Carnegie. Baby name lettering celebrates this sweetest sound.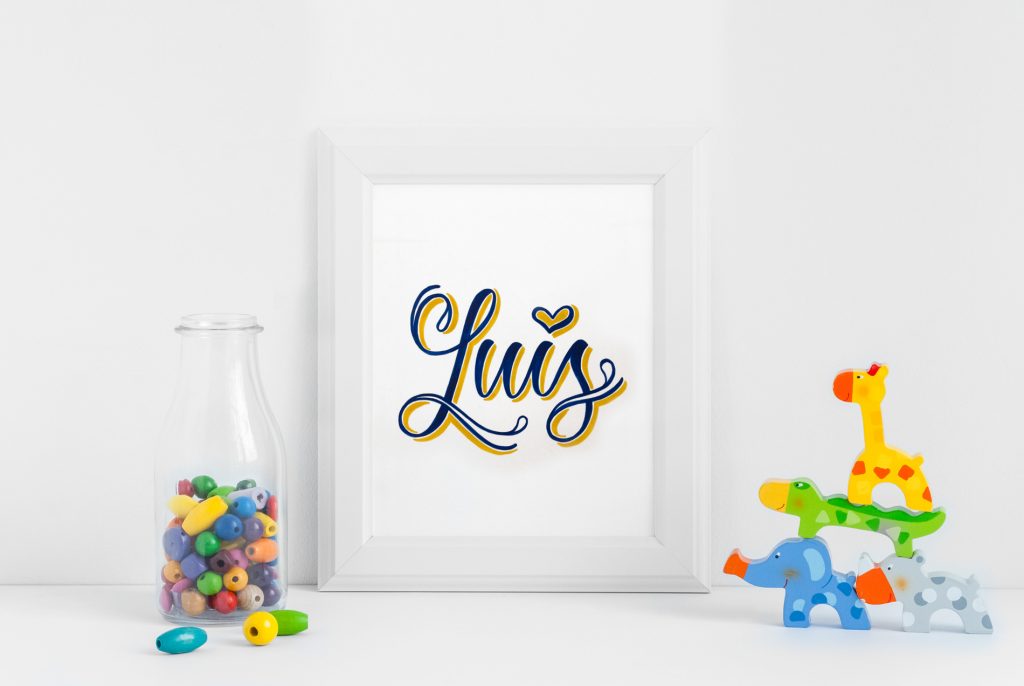 Name Lettering as a Personalised Baby Gift
The baby is on the way or already born, so it's time to celebrate! We celebrate such occasions by bringing gifts for the baby. The default options are toys or some cloths for the little one. (Unless you're a parent yourself and you know what's handy 😉
How about a refreshing, personalised baby name gift? Like a beautiful, customised hand-drawn image of the baby's name? Surprise your close friends or relatives with unique keepsake baby gift.
It can be a big task for parents to choose the right name for the little one. Once chosen, the name will stick with a person forever.
That's why a custom baby name lettering makes the perfect present for a new born or a baby shower gift.
This is the kind of keepsake item the parents will want to hold on for many years to come! Because hand lettering will never go out of style.
Ideas for a Personalised Name Lettering
You can use a personalised lettering in various ways. I give you some examples how you can create a special gift for new parents:
Greeting Card
Create a unique greeting card with the baby name lettering. A conventional card will get filed away with all the other ones a few weeks later but yours will become a keepsake.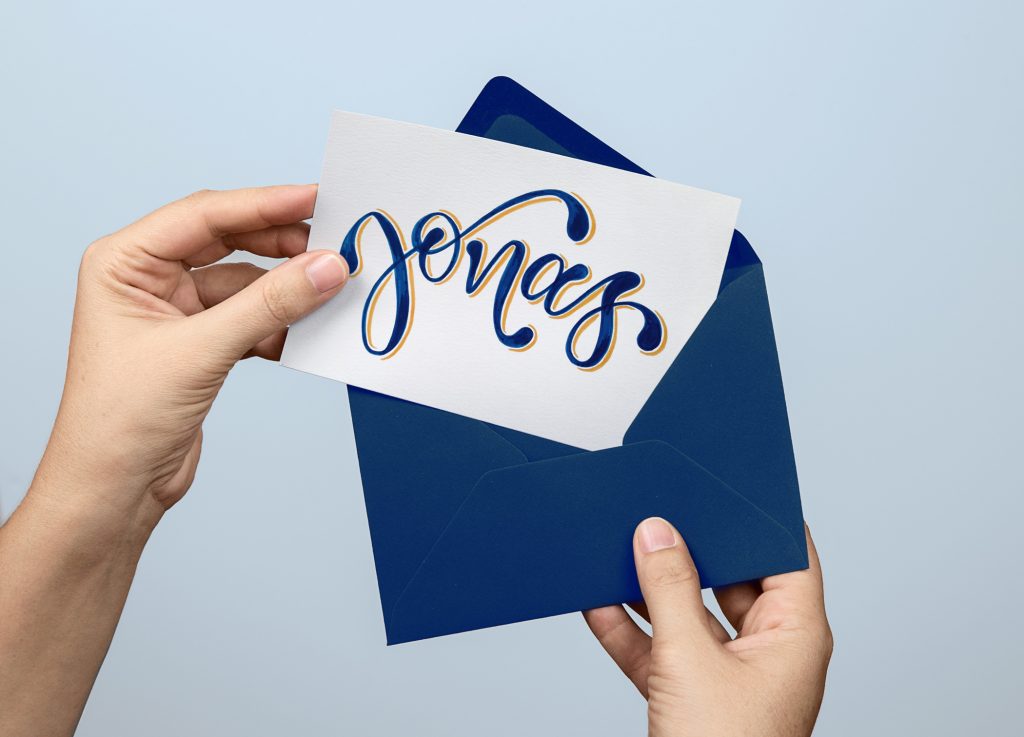 Framed Picture
Put the name lettering artwork in a frame. Parents can hang the unique baby name lettering onto the wall or put it on a shelf. It will beautify the nursery and will become one of the favourite decor items.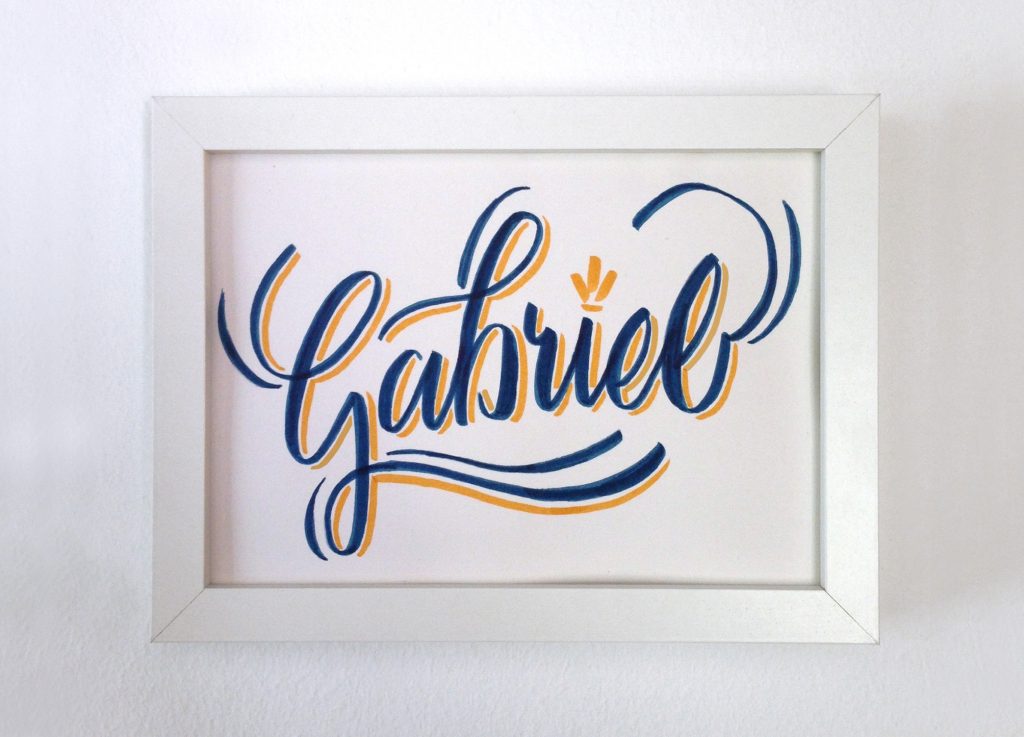 Big Poster
Make a bold statement with a poster and decorate the little ones room with his or her name.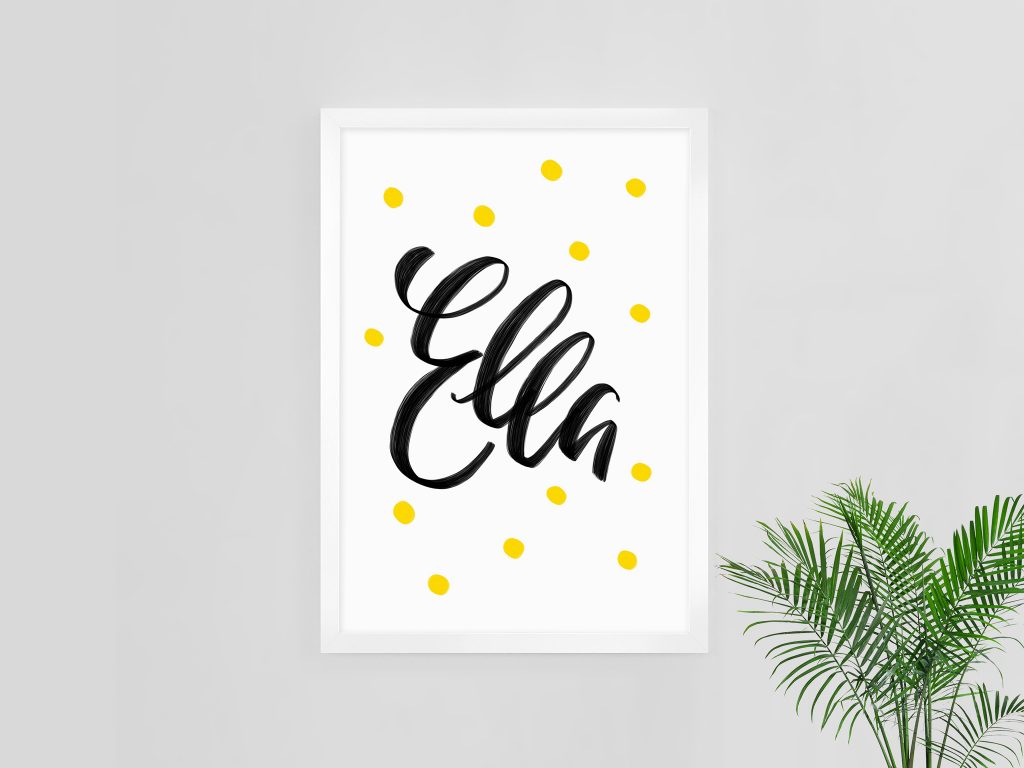 Get Your Customised Printable Name Lettering!
Contact me to get a personalised hand drawn lettering of the name of your choice.
If you have a pretty good picture in mind, you'll
1. Choose a Name
2. Choose 1 Style
3. Choose 2 Colors
After you buy the hand lettered name, I'll create the lettering within 4 business days. You'll get a high resolution PDF to download.
You can print the artwork with you printer at home or in a copy shop. Use a thicker paper for printing to avoid curled printouts. Please use at least 200g paper.
You have questions or need help with the style?
Shoot me an mail if you have any questions. I'm happy to give you a free consultation to discuss what would work best for your name lettering!
Please note: This is a digital download and not a physical product. I'll send you the lettering as a PDF via Email.