Nerdlettering.com – Mug Designs and Accessories for Software Developers
Making hand-lettered mug designs and accessories for software developers is one of my and my partner's side projects. The idea came up when I made a mug design for my sister.
My sister is a coffee addict and, therefore, I hand lettered her a mug saying "Key to survival". That way she can make a bold statement on her work desk.
Everybody working in an office knows the challenge of trying to have the coolest mug. Among developers, it's even more apparent.
So we worked out the solution and started nerdlettering.com — For nerds, from nerds with love. 🤓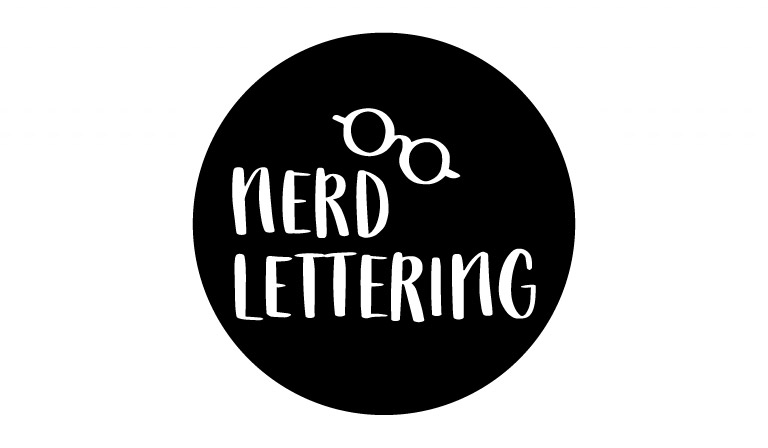 Client:
Personal Side Project
Project Details:
Art Direction
Product Design
Branding
Handlettering
Webdesign
Mug Designs: From Sketch to Vector
Step 1: Idea Brainstorming
Before a new mug or mouse pad is born, the first step is always to come up with a whole bunch of ideas and slogans for the design. This is basically a big brainstorming session and weeks of writing down random ideas on our phones. Then we put them all into one giant Google spreadsheet and decide which design ideas and slogans are worth moving forward to the design draft stage.

Step 2: Sketching
Once we've got an idea for a design we want to explore further, I come up with several hand-lettered drafts for the design. This process can take a while. Sometimes we'll quickly settle on a design after just a few iterations, but other times, it takes some experimentation to come up with an idea for a design that feels just right.
Step 3: Vectorizing the Design
After I've got a hand-lettered master draft for the design, the next step is to digitize the artwork. I scan the paper-based design using a portable Canon scanner. Using Illustrator, I turn the bitmap image into a vector format suitable for printing on our products. Depending on the artwork, I either use the Live Trace Tool or the Pen Tool. The Live Trace Tool is useful for keeping the hand drawn character look. Using the Pen Tool is more work and thus takes more time, but you get a perfect and smooth result by tracing the artwork with it.
A Part of the Nerdlettering Collection
Our product range is constantly growing, offering various items such as mugs, mousepads, and even hoodies. I add new designs from time to time, so stay tuned and don't forget to check out our online store once in a while! 🤓