Culinarium
A handcrafted logo design for the HGV restaurant at the Messe fair
The HGV is an association of hoteliers and others in the hospitality industry in South Tyrol, Italy. The HOTEL fair (Messe Hotel) takes place once a year, bringing the newest trends to 21,000 visiting professionals.
The HGV booth is the biggest among the over 600 exhibitions. It contains various info stands and a restaurant.
Each year, a different gourmet chef presents his or her culinary arts at the booth. I already made the facade of the new booth, so Silvia, the project manager, approached me and asked if I could design the logo for the show kitchen as well. Sure I can! 😉
The design will stay the same for the next five years and used to represent different chefs and styles. Thus, the logo of the show kitchen needed to be timeless and quite neutral.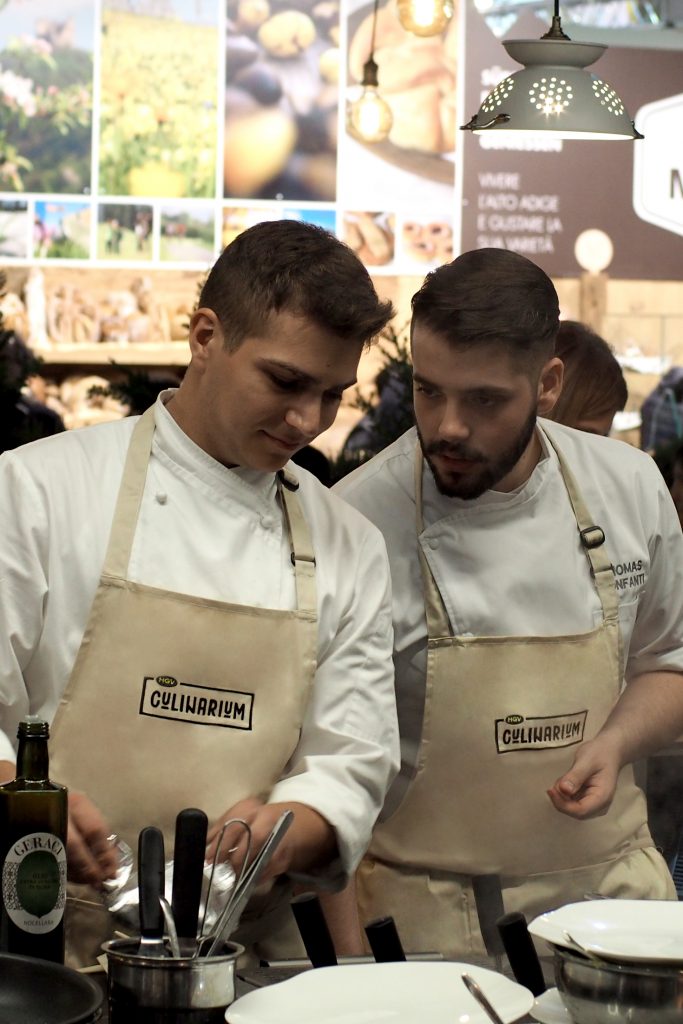 Industry:
Tourism & Gastronomy
Project Details:
Art Direction
Logo Design
Handlettering
Brand Naming and Wordmark drawings
We considered several names for the new design of the restaurant. Since South Tyrol is the German-speaking part of Italy, the name had to work in both Italian and German.
Choosing a Latin word was the way to go: Culinarium. It expresses the little empire of culinary delight at the biggest fair in South Tyrol. Pretty soon, it was clear that a lettered logo would work best for the restaurant. Cooking is a craft as well, right?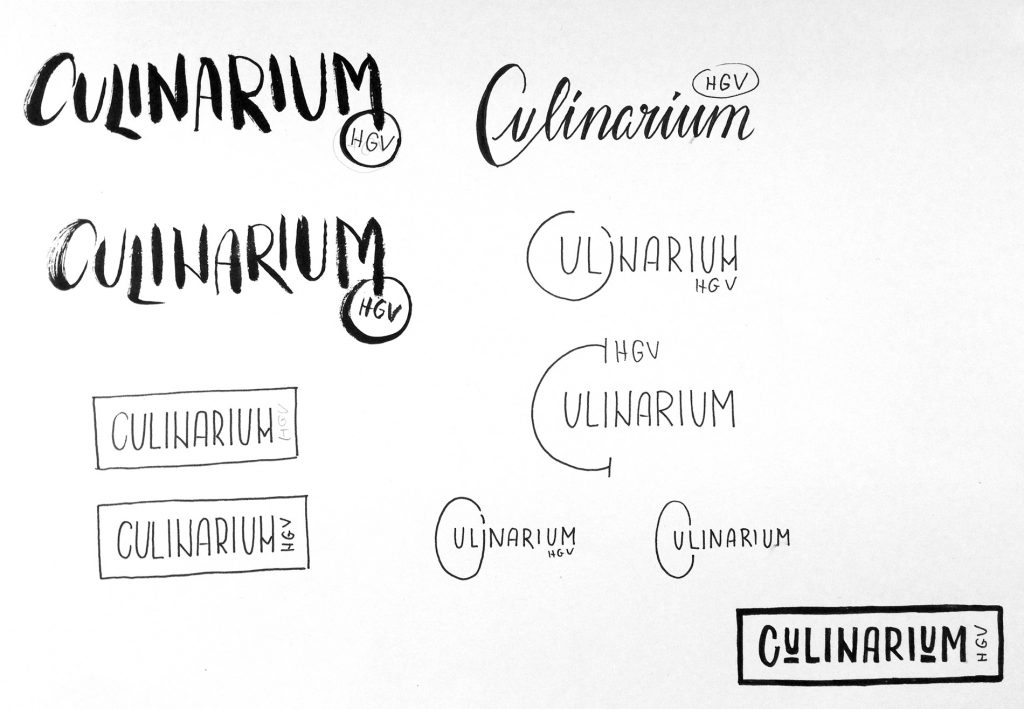 Digitalization
As soon as the design decision was made, I edited it a bit in Photoshop and then vectorized it in Illustrator. I used the Image Trace Tool to keep more of the natural, handmade quality of the drawing instead of re-drawing it with the Pen Tool.
The final touch was to add the HGV logo to the design. That way, it was clear that the Culinarium restaurant is part of the HGV booth.

The Menu
This year's chef was Herbert Hintner. At his own restaurant, Herbert writes the menu boards himself. Herbert's handwriting is indeed beautiful and unique, so we wanted him to do the same for our menu.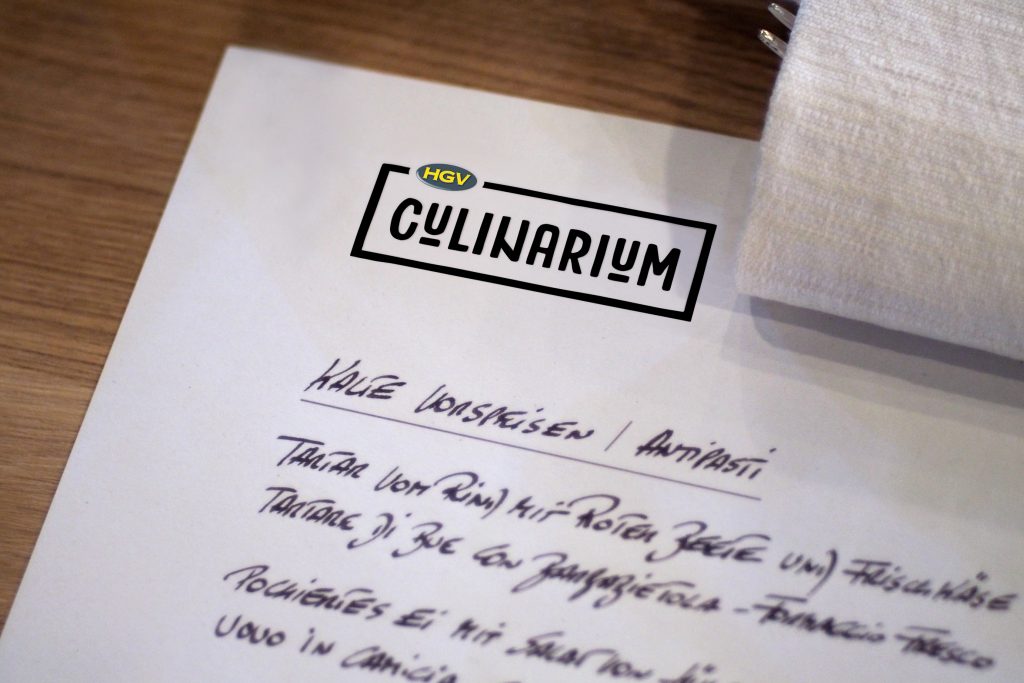 Restaurant Impressions
Below you can see some pictures of the restaurant. Architect Julia Pircher, my sister, designed the entire HGV booth. The booth includes the restaurant, two smaller booths, and several info points.