A Candle Box Packaging
Designing packaging was my favorite task during my time at Torre & Tagus. As one of the biggest wholesale companies in Canada, Torre & Tagus sources the very best home décor and accessories from around the world. Very often, the accessories needed to get packaged to make a great display in a store. This candle box packaging was one of the many tasks that I enjoyed the most during my time at Torre & Tagus.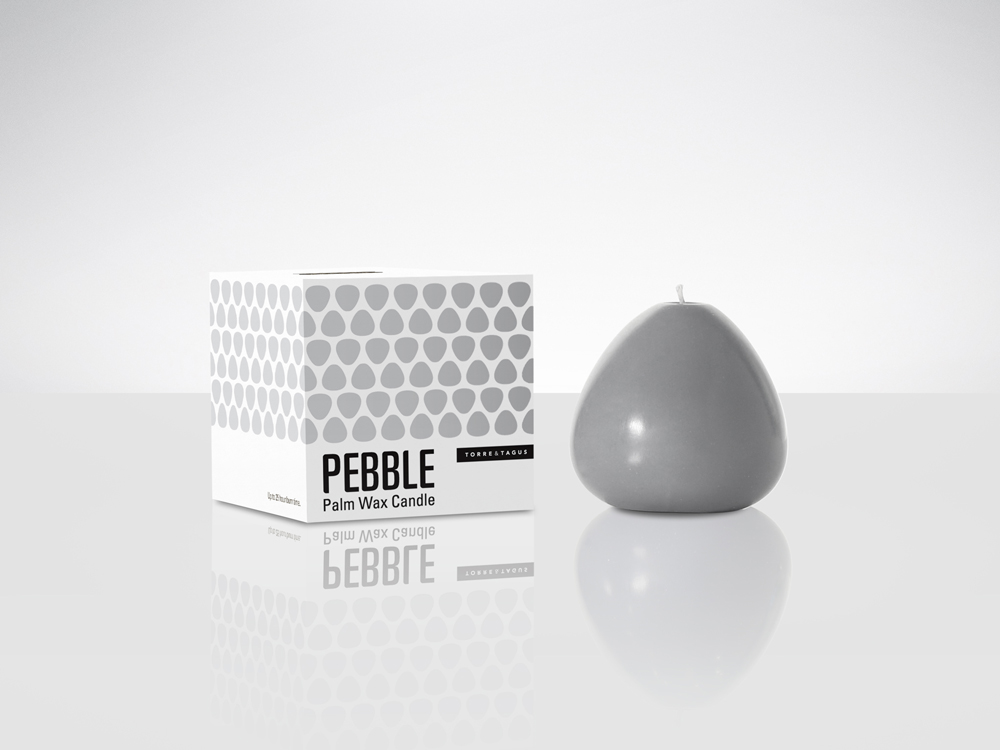 Industry:
Wholesale Home Decor
Project Details:
Art Direction
Packaging Design
Pattern Design
Designing for a Wholesale Company
The wholesale items usually already had already their standard packaging from the supplier. My task as the in-house graphic designer was to design the surface of the blank boxes to fit the Torre & Tagus look.
Candles were items that always needed packaging. The latest candles that got introduced to the new collection came in a square box.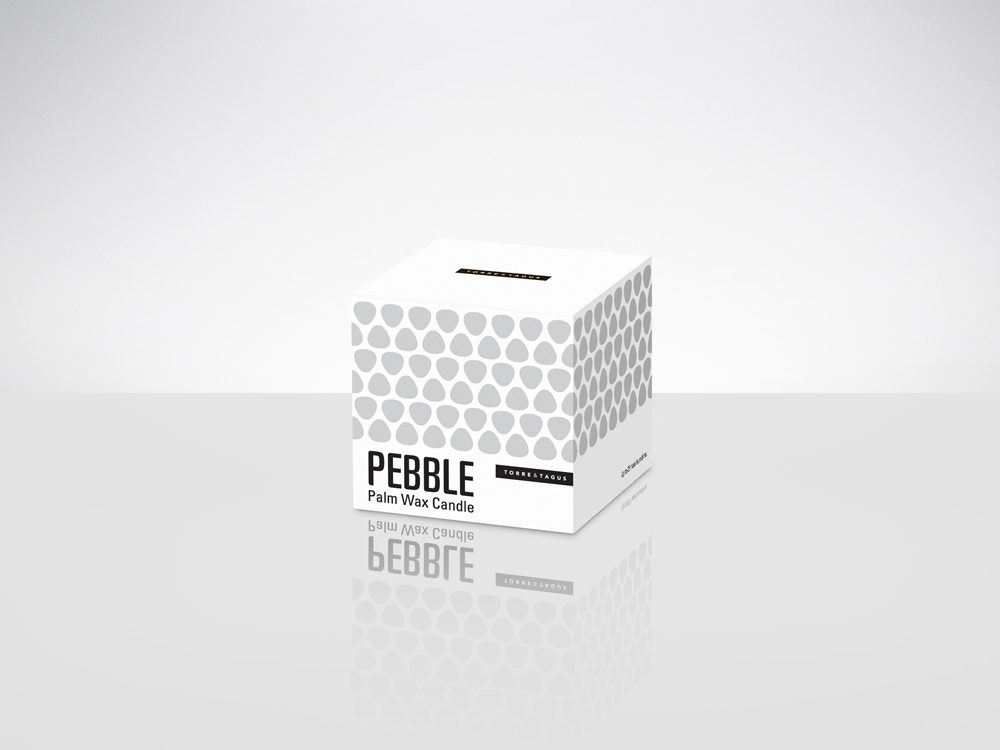 The Design Process of the Candle Box Packaging
The candle got the cute name Pebble because of its unique shape. I took the shape as inspiration and created a unique pattern out of it that covered the upper part of the box.
The design got printed on a matte-coated, high-quality paper. Only the pebble pattern got highlighted with a high-gloss finish to get the packaging some extra attention when sitting under a spot light on a retail store's shelf.
I wish the packaging could have been printed in different colors to show the color of the candle that was inside. But because of technical reasons, we had to stick with one color only. We chose grey, a neutral color to represent all options.
The colored variations below are mock-ups that I made for a presentation.