Christmas is the time of the year when I get my hands extra dirty, because Christmas Time = Crafting Time.
My family has had a sort of tradition since forever: My sister and I should not buy any Christmas gifts for the family.
As kids, we got pocket money from our parents and grandparents. We weren't supposed to use that money on gifts, but rather craft them ourselves. It totally makes sense, doesn't it?
So my sister and I were always challenged to craft gifts and cards up to this day. That's probably why we both picked creative jobs…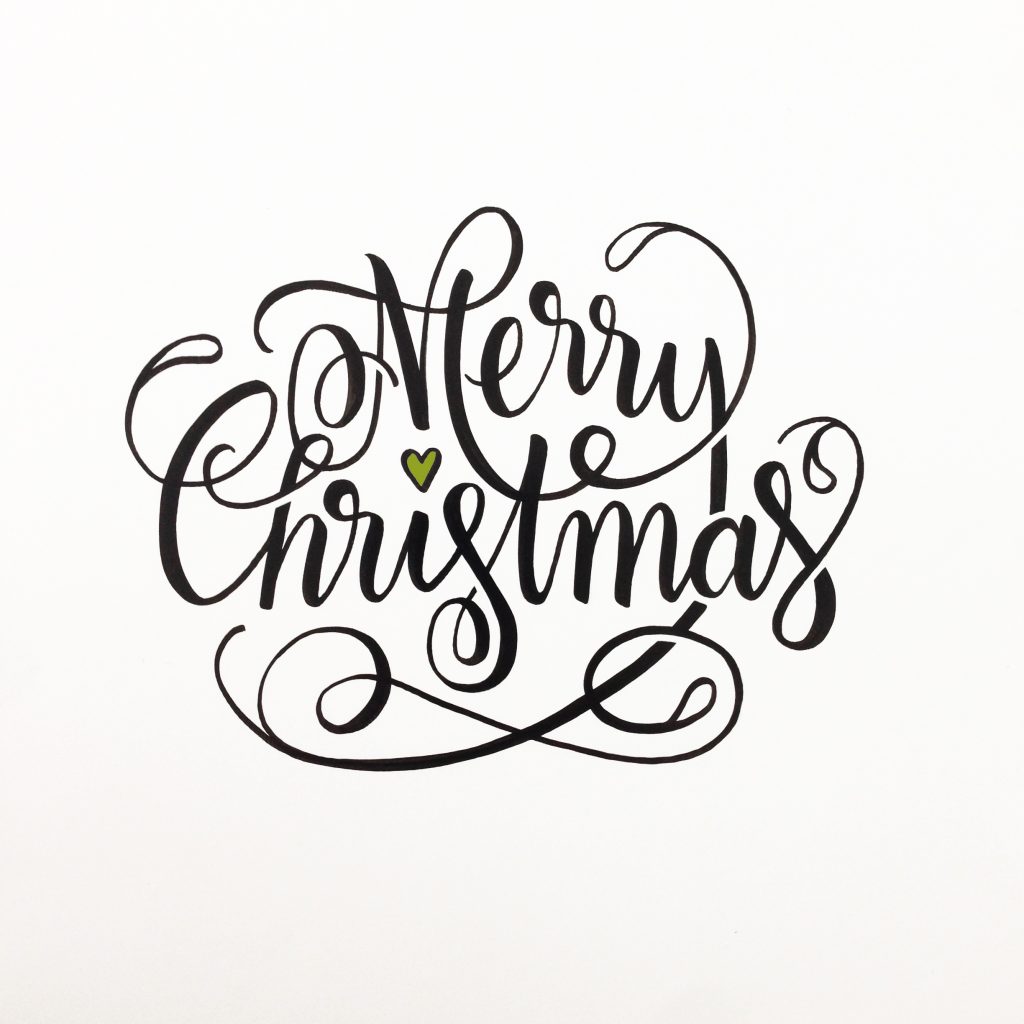 I've always been keen on hand lettering. It's a handy skill, because you can use it to write beautiful things on everything.
For this year's Christmas card, I started fairly early. We went on a trip to Georgia (the country) in early December.
I used the time on the plane to start doodling for the upcoming seasonal occasion.
Once I got back home, I was quite happy with the outcome from the plane and started tracing my sketch on the light table. That way, I created "analog" Christmas cards for friends and family.