Whisky Bottle Design and Packaging
Creating a whisky bottle design was part of the D&AD Students Awards. The brief was to create a 21st century Scotch whisky packaging that challenges category conventions and appeals to international female consumers.
I was very happy when my design got selected as a Best of Year Winner.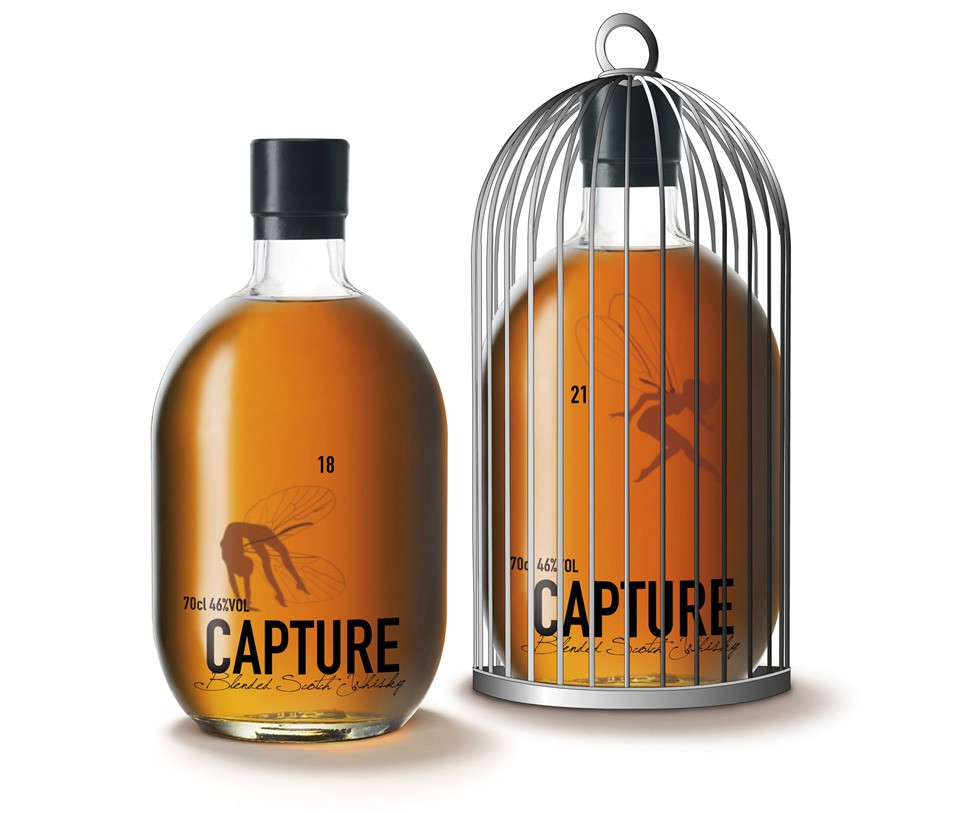 Product Details: Art Direction, Packaging Design, Logo Design.
Whisky Bottle Design and Branding
The beautiful golden color of whisky reminded me of amber. So instead of diamonds, I wanted to turn this gemstone into a girl's best friend.
Amber sometimes encloses insects for eternity. That led me to the idea of my concept and the name "Capture". I wanted to capture the fantastic flavour of the whisky in the form of a fairy, which is a female silhouettes with insect wings. The fairy was printed on the backside of the bottle and symbolizes the spirit of the whisky.
The typography was then printed on the bottle's front side, evoking a sense of depth. The numbers next to the fairies represent the maturation years of the whisky. Capture whisky has something for every woman's taste.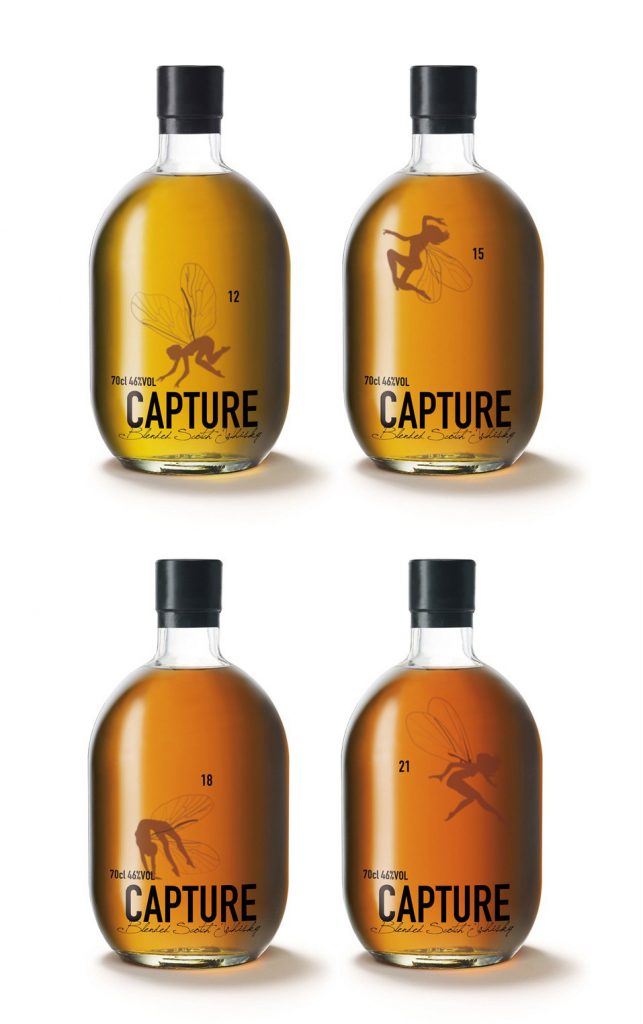 Whisky Gift Packaging
I then designed a gift package in the form of a cage. It not only underscores the brand's name, but it's great to carry the bottle in too. This makes Capture the perfect gift for any special occasion.