Product and Packaging Design
At Middlesex University in London, we got the brief to design a product. We had to pick an anniversary event from 2012 and build a related three-dimensional object that could be sold in shops.
2012 was 100 years after the tragic sinking of the luxury liner Titanic. On that ground, I wanted to create something about that topic.
Soon the idea was born to make a bath plug that is connected to a Titanic miniature. The Titanic floats on the water surface while you fill the bathtub. As soon as there's enough water in the bathtub, the Titanic starts to sink.
While sinking, the boat makes sounds of screaming people. This is a handy way to know when to turn the tap off. I guess I got that black humor from drinking too much black tea during my time in London. 😉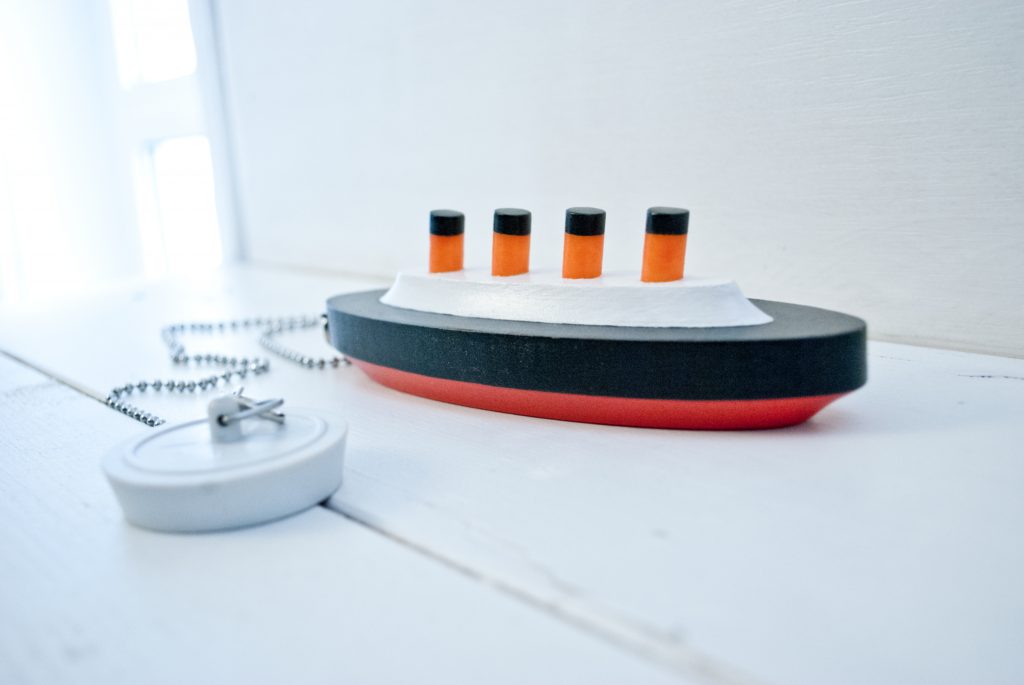 Project Details: Product Design, Logo Design, Packaging Design
The Packaging Design
I decided to make transparent packaging that easily can be hung and displayed on a rack. This item will not only attract people during the Titanic's anniversary in 2012, but a long time beyond that.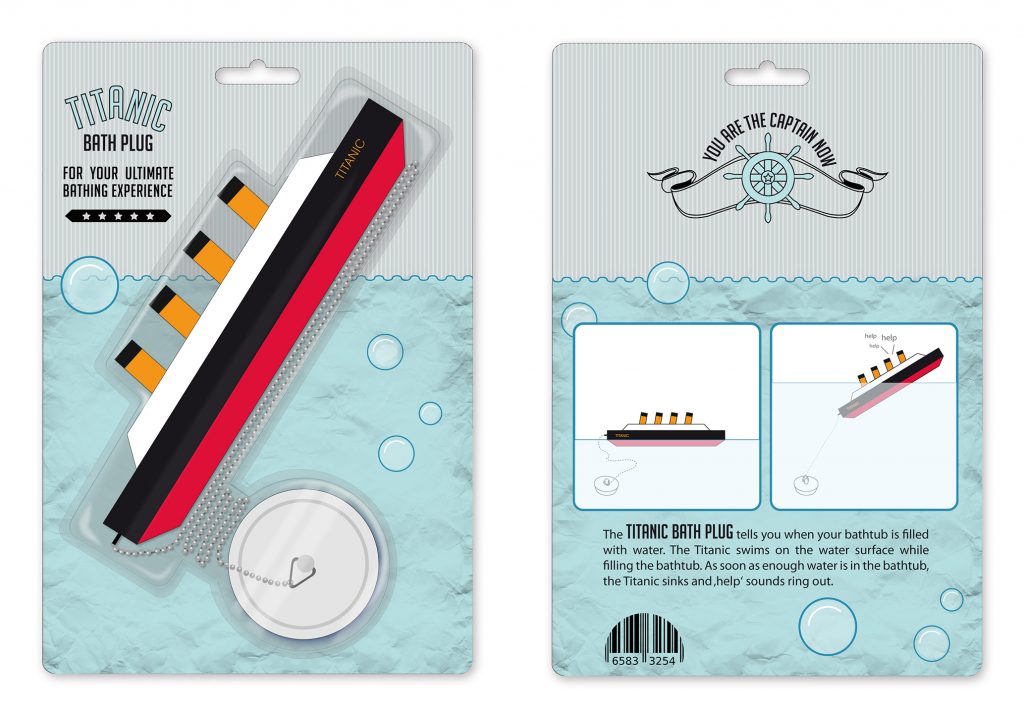 The Production Process
I sketched a simplified version of the Titanic on paper. In Solid Works, I then created the model with simple shapes.
As soon as I was happy with the 3D model on the screen, I leaned back and let a 3D printer do the rest. It didn't take long until I was holding the little boat in my hand.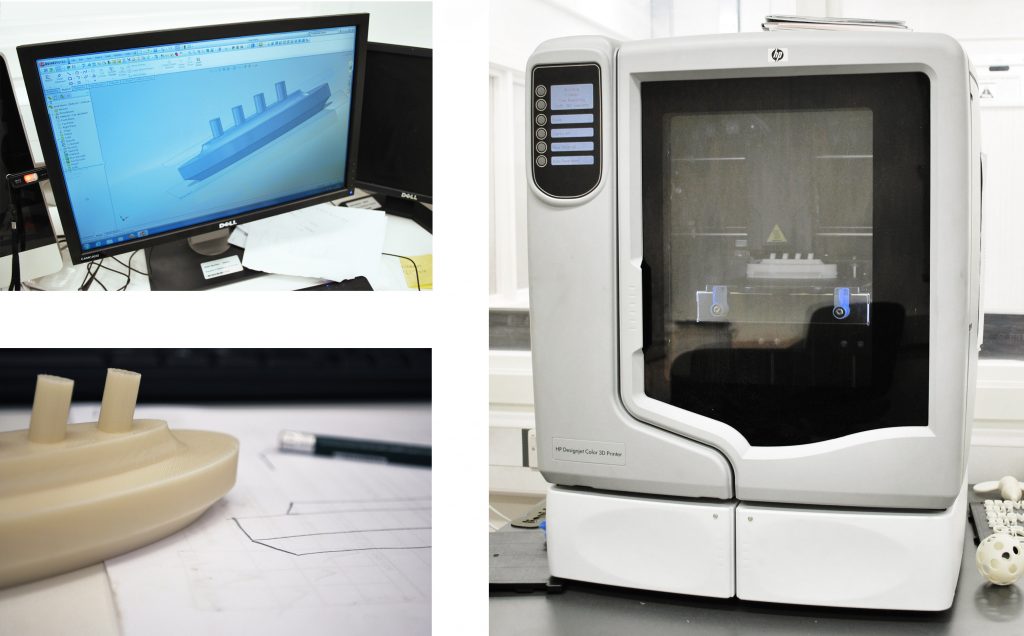 I then smoothed the surface with sand paper and painted it the colors of the real Titanic. The final step was to mount the chain of the bath plug to the Titanic model.
Since that day, the Titanic has floated happily ever after. Well, at least my Titanic in my bath tub has. 😉